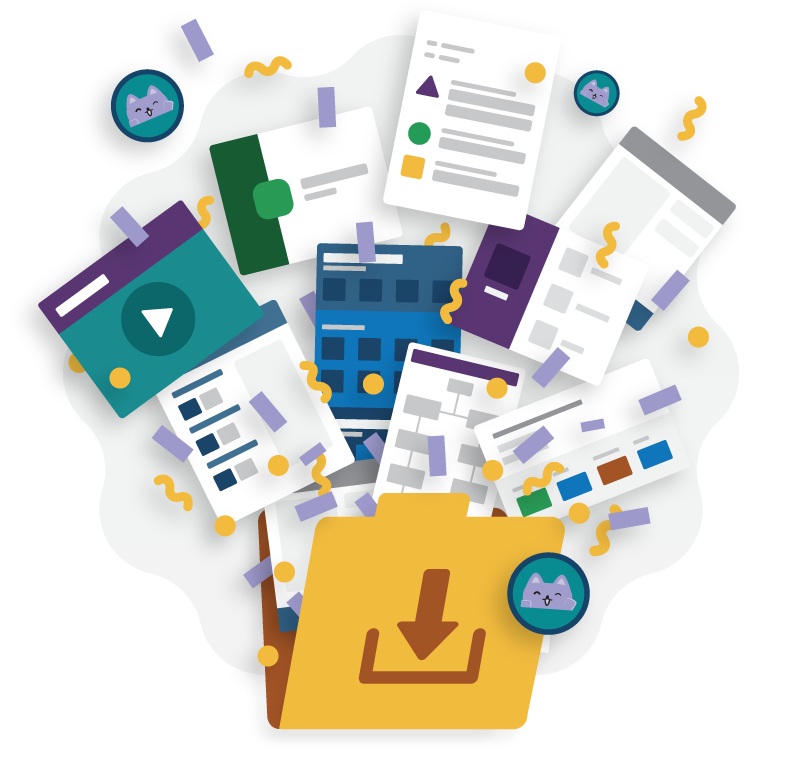 Free stuff: No coupon clipping required
Scroll down to snag a bunch of super practical templates and guides from the creative minds at Broadcat.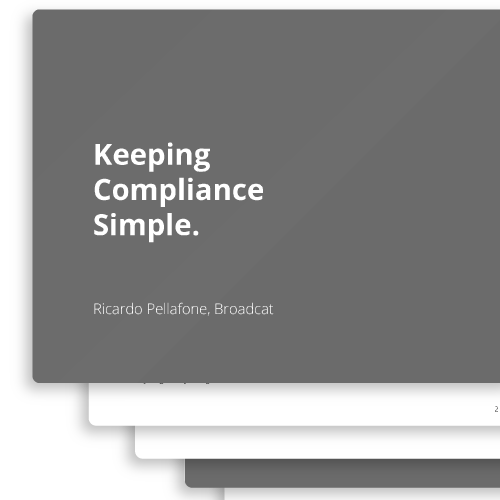 Keeping Compliance Simple
Learn how to develop and measure what actually works.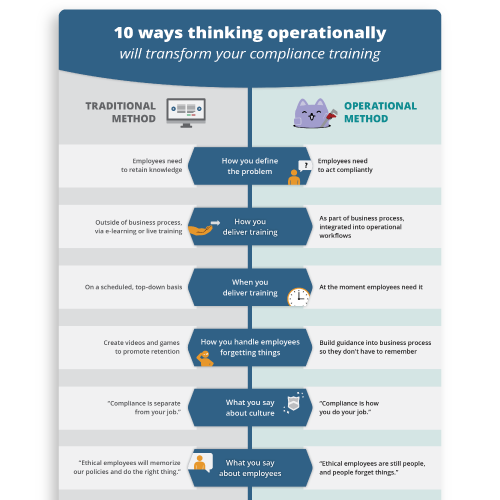 10 Ways Thinking Operationally Will Transform Your Compliance Training
See how traditional training contrasts with operational training.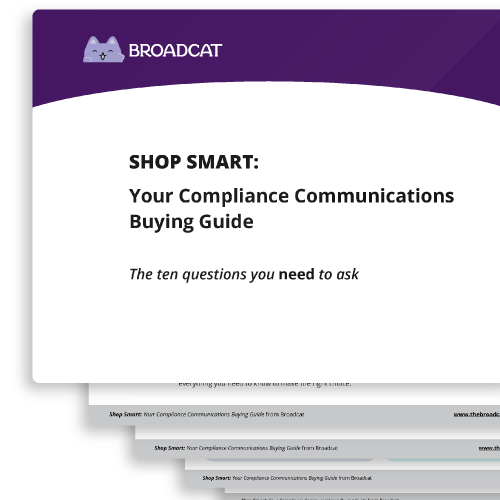 Shop Smart For Compliance Comms
Everything you need to know to make the right choice.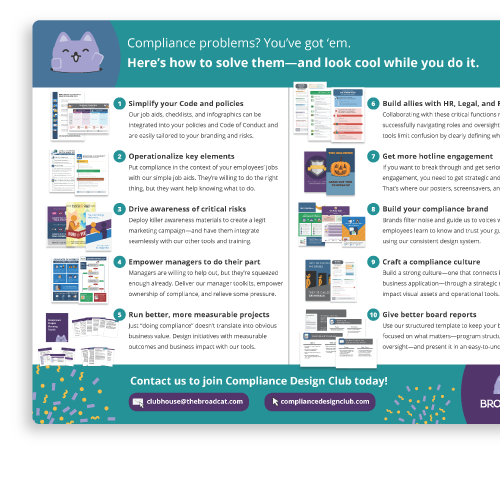 Top 10 Compliance Problems
Here's how to solve them—and look cool while you do it.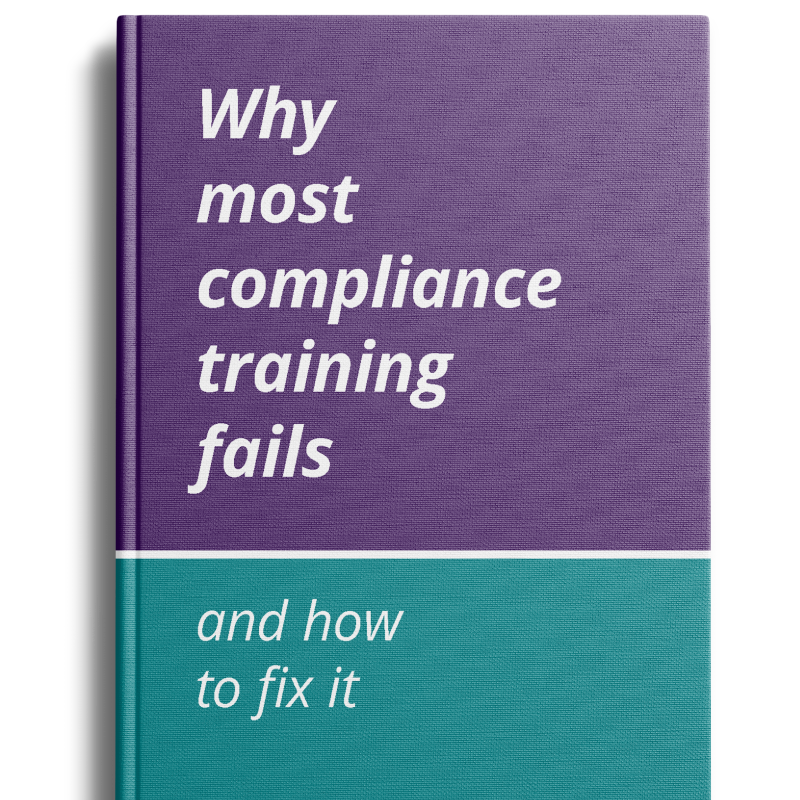 Why Most Compliance Training Fails—And How To Fix It
Discover how to focus on what matters and prove your value.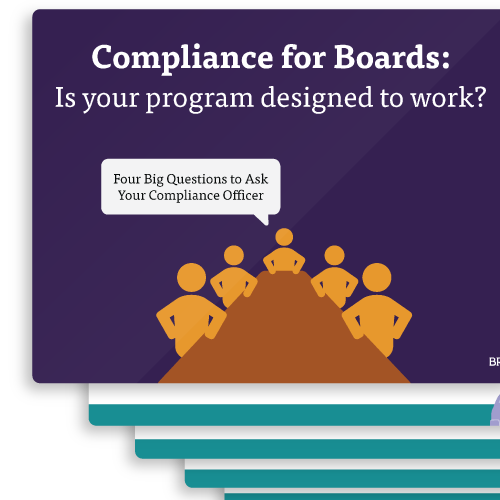 Compliance For Boards
Four big questions your board should be asking Compliance.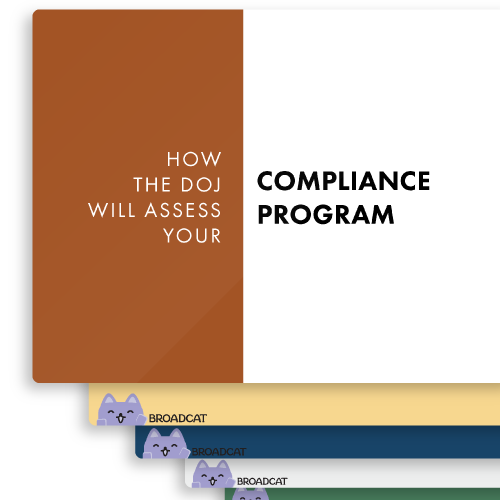 DOJ Metrics for Your Board
Teach 'em how the DOJ will assess your compliance program.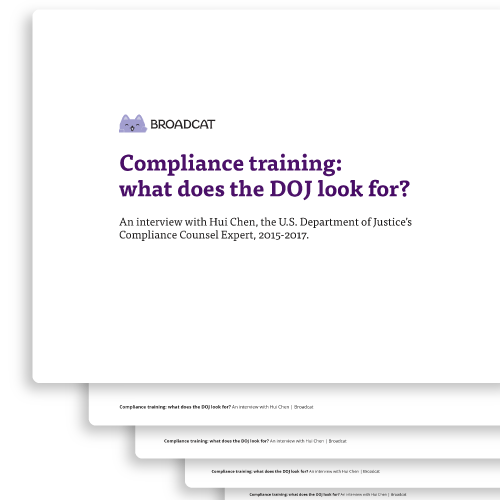 What the DOJ Looks for in Compliance Training
Hear directly from Hui Chen, former DOJ Compliance Counsel Expert.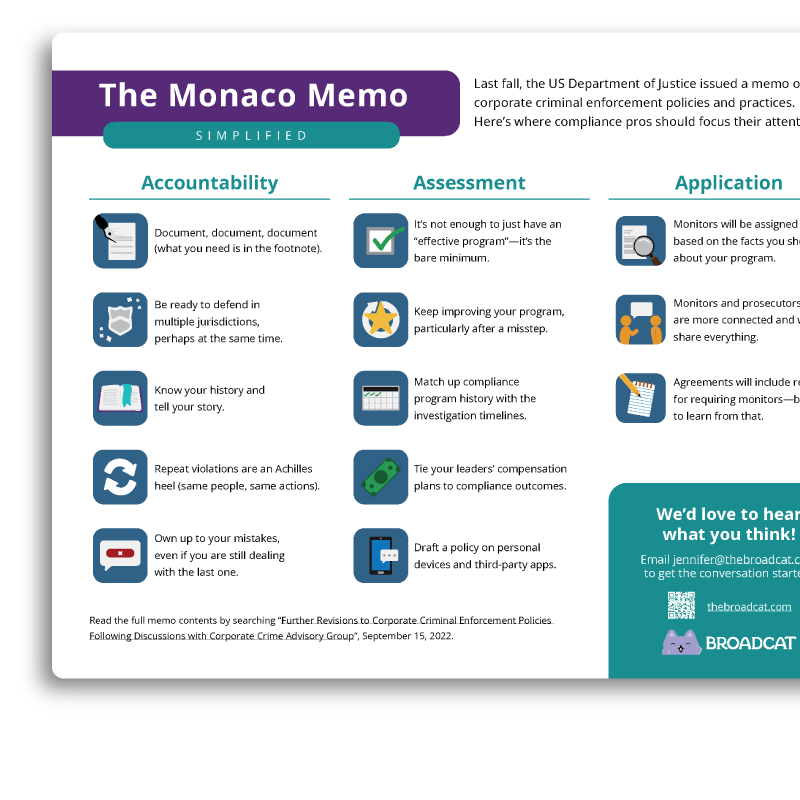 The Monaco Memo Summary
Break down the memo on Corporate Criminal Enforcement Policies.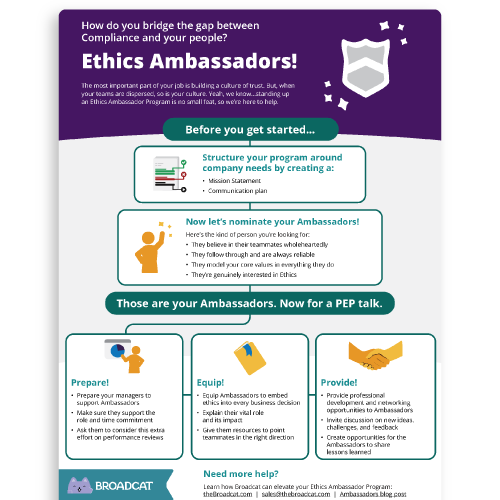 Prepare and Equip Ethical Ambassadors
How to bridge the gap between employees and compliance.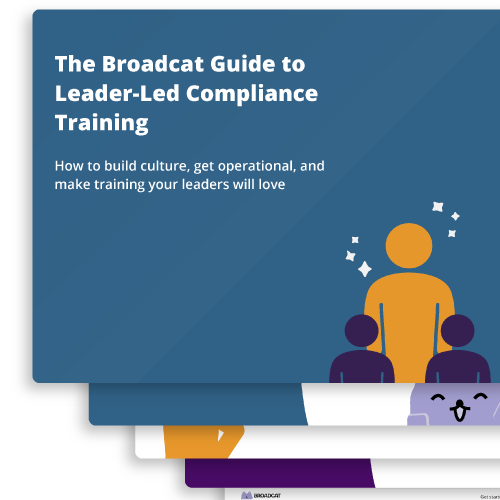 Leader-Led Training
Everything you need to get your program off the ground.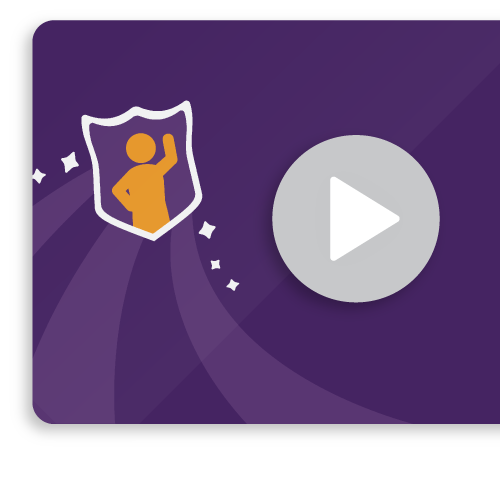 Ethics Ambassador Webinar Recording
Build or enhance a network of ethics and compliance champions (60 min).
Make your helpline user-friendly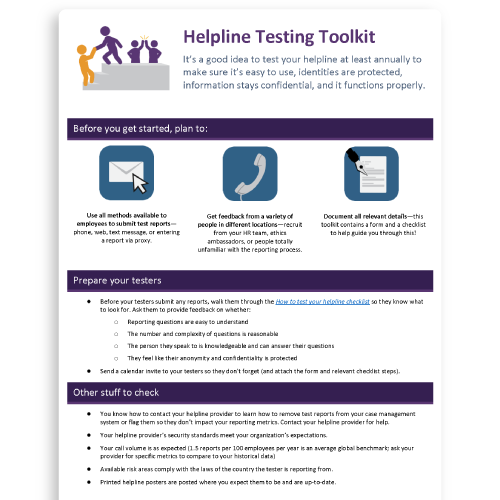 Helpline Testing Toolkit
If your helpline isn't effective, neither is your compliance program.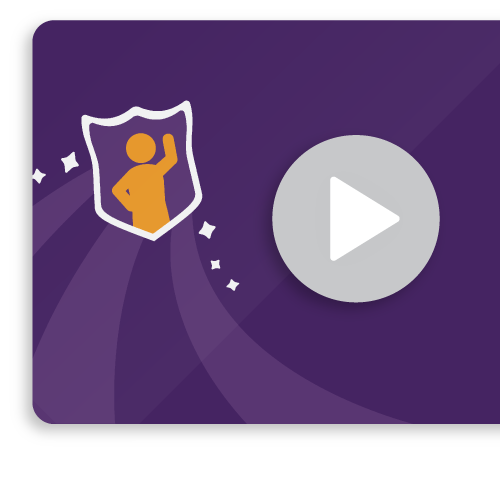 Helpline Testing Toolkit Webinar Recording
How to conduct an A to Z test of your helpline (45 minutes)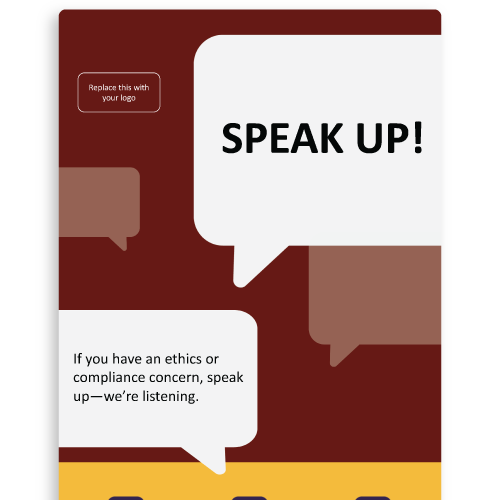 Helpline Posters
Get a taste of our flexible, practical, and easily customizable tools.
Awkward Compliance Bingo Cards
As compliance pros, we've all had our fair share of awkward moments!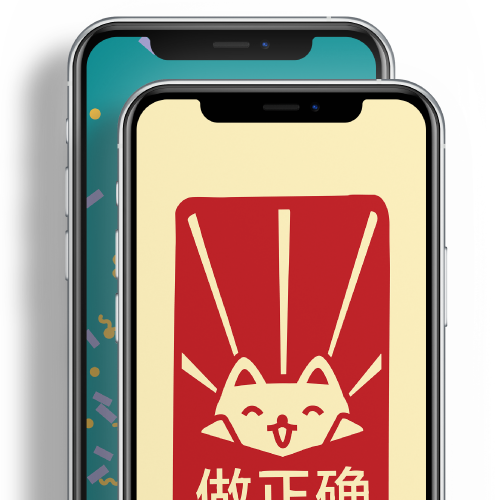 Smartphone Backgrounds
Dog and kid pics are so 2000-and-late. Purple cats are in.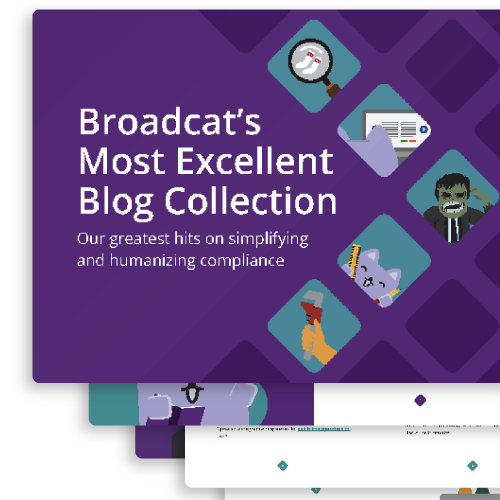 Most Excellent
Blog Collection
Compliance pros share their fave Broadcat posts and why.
Members-only resources
Our Compliance Design Club members receive our free Training Effectiveness Tracker, Project Planning Toolkit, and quarterly gifts!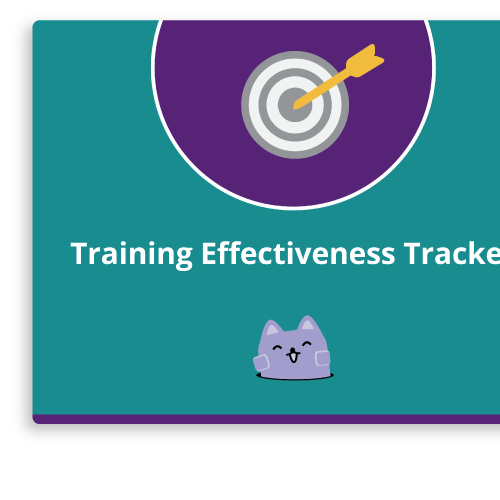 Training Effectiveness Tracker