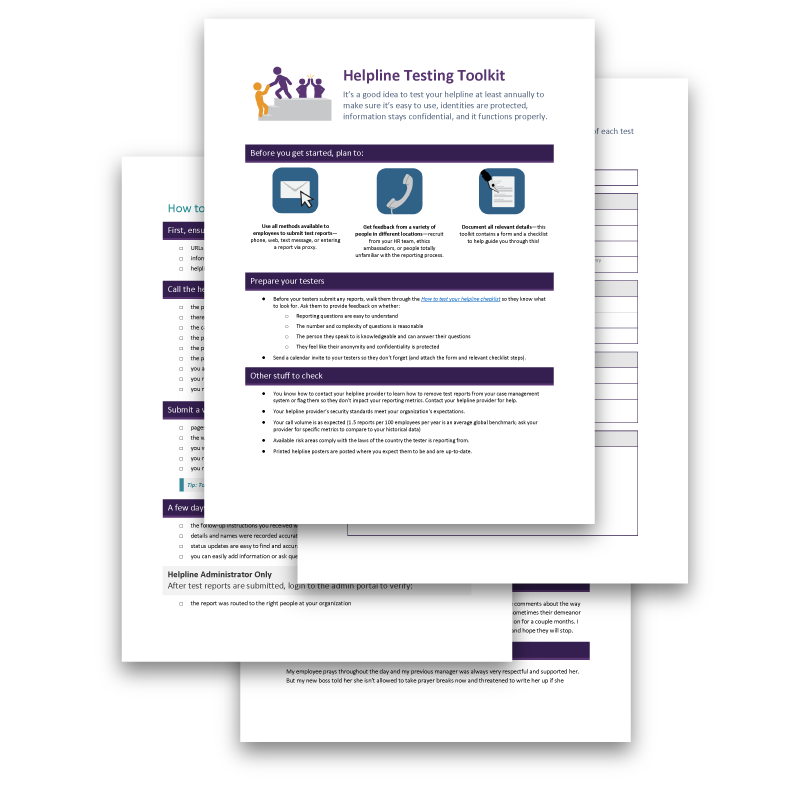 If your helpline isn't effective, your compliance program isn't either.
That's why we created this free toolkit for our savvy fans. It's packed full of useful tips and templates to make planning, executing, and documenting routine helpline testing easy peasy mac n' cheesy.
Use this to:
Save time planning your helpline testing process
Recruit and prepare testers to get quality, actionable feedback
Document and track what's working and what needs to be improved
Satisfy regulatory expectations—from the EU WBD to the DOJ and beyond
Promote a healthy speak-up culture at your org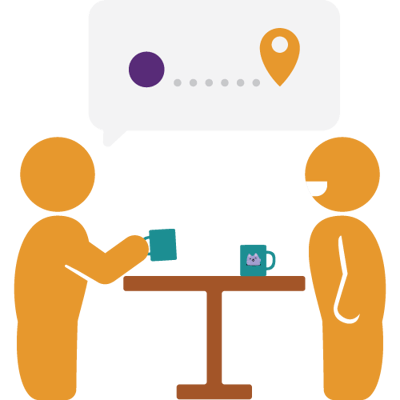 Is this freebie not for you?
Does this totally free download not cover exactly what you need? We've got you! Schedule a free consult to learn more about our solutions, and we'll find the one that's right for you!