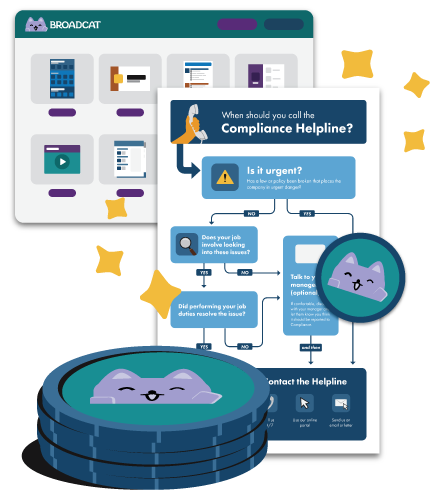 Compliance Design Club brings your
training & communications

to life.

Our Clubhouse storefront has over 850 microlearning tools, including compliance job aids, checklists, decision trees, modules, videos, and awareness materials across dozens of risk areas.

Our approach is praised by compliance experts, investigators, consultants, former government officials, and employees from all over the world.
Schedule a
free consult
Connect with a member of our sales team to formulate a plan for your unique needs.
Kick off your membership
Meet with your dedicated customer success manager to strategize on a behavior-based training roadmap.
Use Compliance
Design Club tools
Brand 'em up with a few clicks, follow the roadmap, and see the results!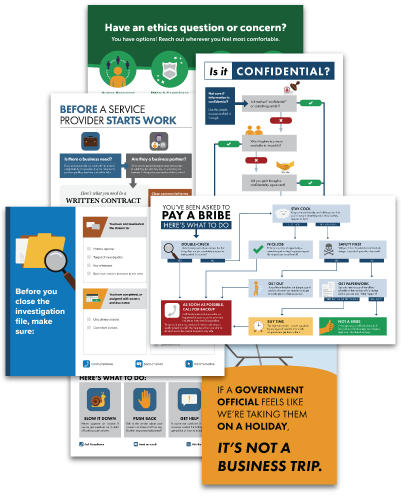 Our job aids make compliance easy for you and your employees.
Our science-based tools are centered around how people learn and retain information. That way, you're spending time reducing risk vs. chasing completion rates.
Easy to customize

—

reflect your brand, culture, and policies

Quick to deploy—works both online and offline

Built to engage

—

replace long-form courses with microbursts
Read what the DOJ looks for in compliance training
Read our detailed interview with the Department of Justice's former compliance expert on what prosecutors look for—and what to avoid.
We recommend expanding training into the "real world. " Managers can play an important role in connecting policies and values to daily habits. Move away from box-checking. Aim for excellence. (Source: Gallup)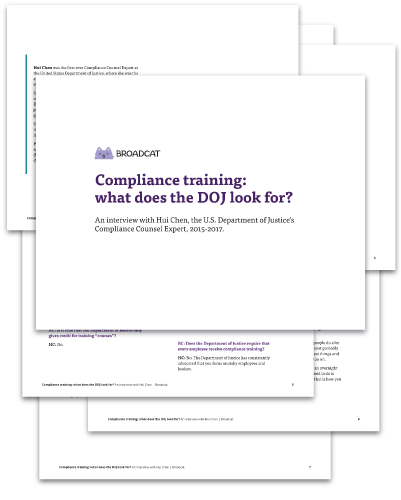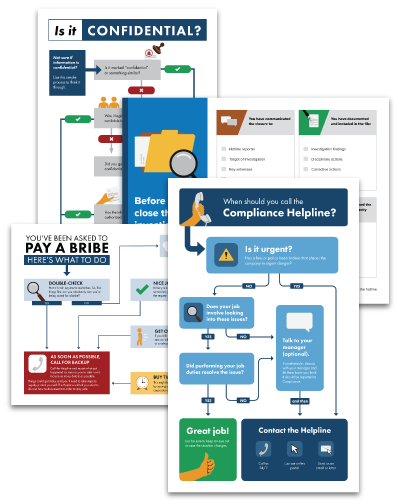 "Simple solutions are better than complicated ones; a checklist that tackles a real-world business duty is more valuable than an elaborate interactive video course on an abstract concept."
Trusted by compliance officers across the globe
"Whether it was for in-person distribution to address immediate compliance risks, presentations to executive leadership, or virtual onboarding and training, Design Club has materials and tools that worked for our needs."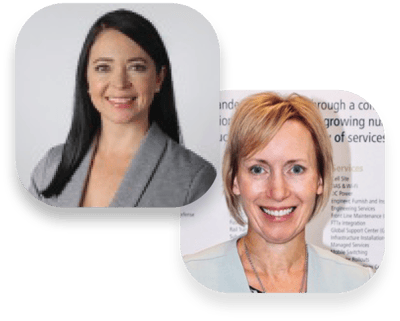 Brianna Woods
Director of Compliance and International Trade, AFL

Claire Lawrence
Senior Corporate Paralegal – Compliance/Privacy/Legal Operations, AFL
Find out more about Compliance Design Club