The Monaco Memo, Simplified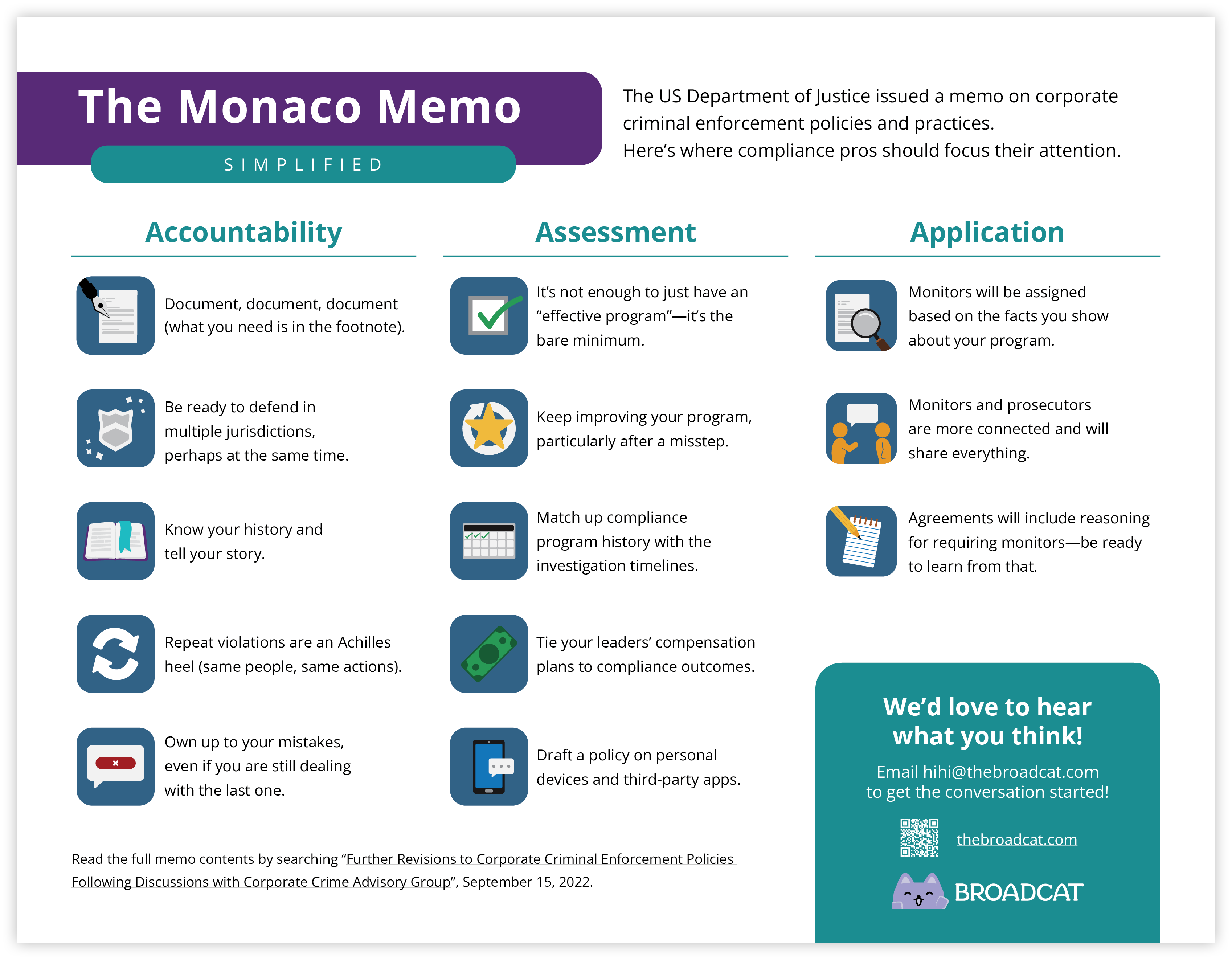 You found the Monaco memo on the DOJ's website. Great! But now you're wondering just how to implement it in your program. So, how do you break it down?
We're Broadcat, and we've got you covered!
Download our free summary guide, explained with pictures, and pair it with our blog posts (here and here), for important take-aways from the memo for compliance leaders.
At Broadcat, we take an operational approach to compliance communications—from design to measurement—and distill it down to short, illustrated, easy-to-deploy materials. And we did the same with the Monaco memo.
This one's on us. Join our mailing list and download it now – for free!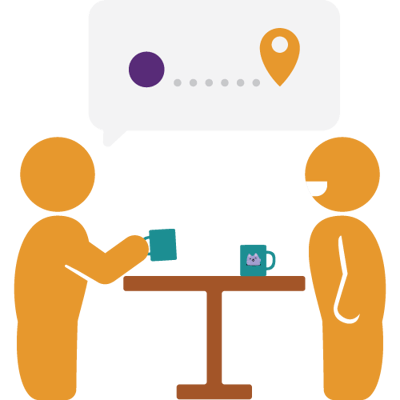 Is this freebie not for you?
Does this totally free download not cover exactly what you need? We've got you! Schedule a free consult to learn more about our solutions, and we'll find the one that's right for you!