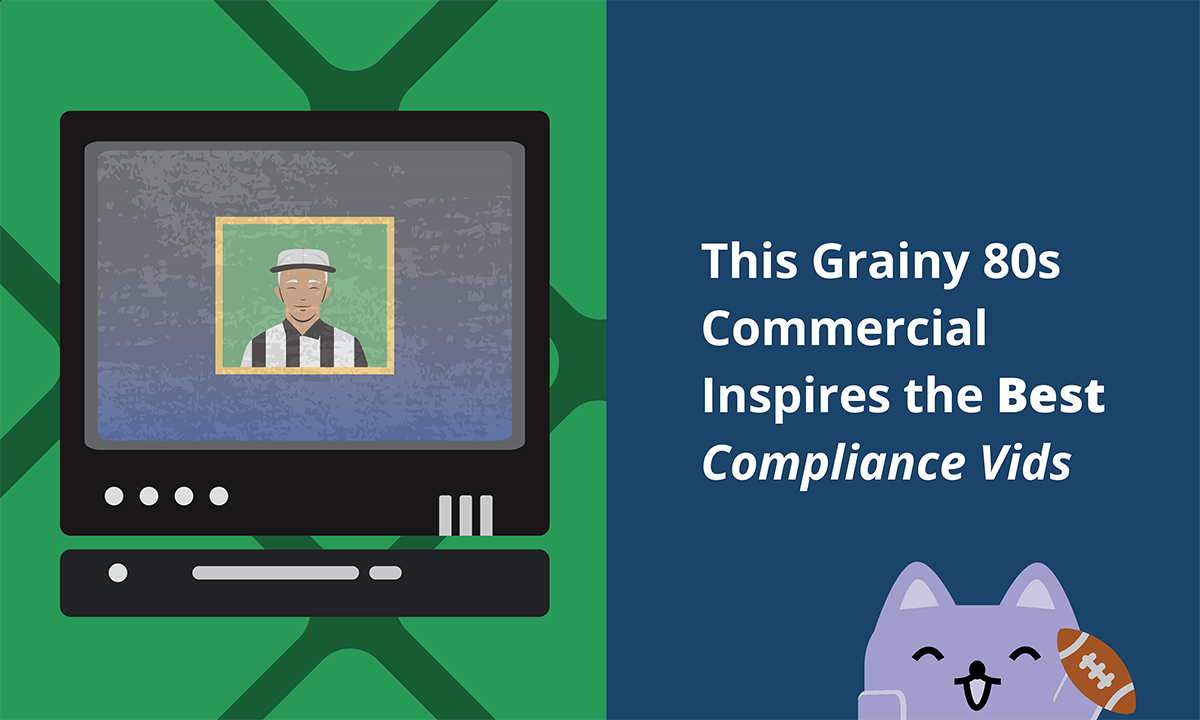 This Grainy 80s Commercial Inspires the Best Compliance Vids
The first Big Game I remember watching was the 1985 contest, when my older brother and I sat on a shag carpet at a family friend's house. It was the San Francisco 49ers vs. the Miami Dolphins: Joe Montana vs. Dan Marino. Given that we *had to* root for opposing sides, my brother chose the Dolphins and eternal misery, whereas I lucked into the 49ers and grew up in the glow of the Montana/Young/Rice era. 🏈
These days, when I see the screen split into three sections of Fantasy stats or watch the Peyton/Eli Monday Night Football live stream, I'm impressed with how far production value has come. Still, I wish the league would bring back an all-time favorite (with or without the grainy analog footage): the 1980s and early 1990s interactive football broadcast, "You Make the Call" (presented by IBM).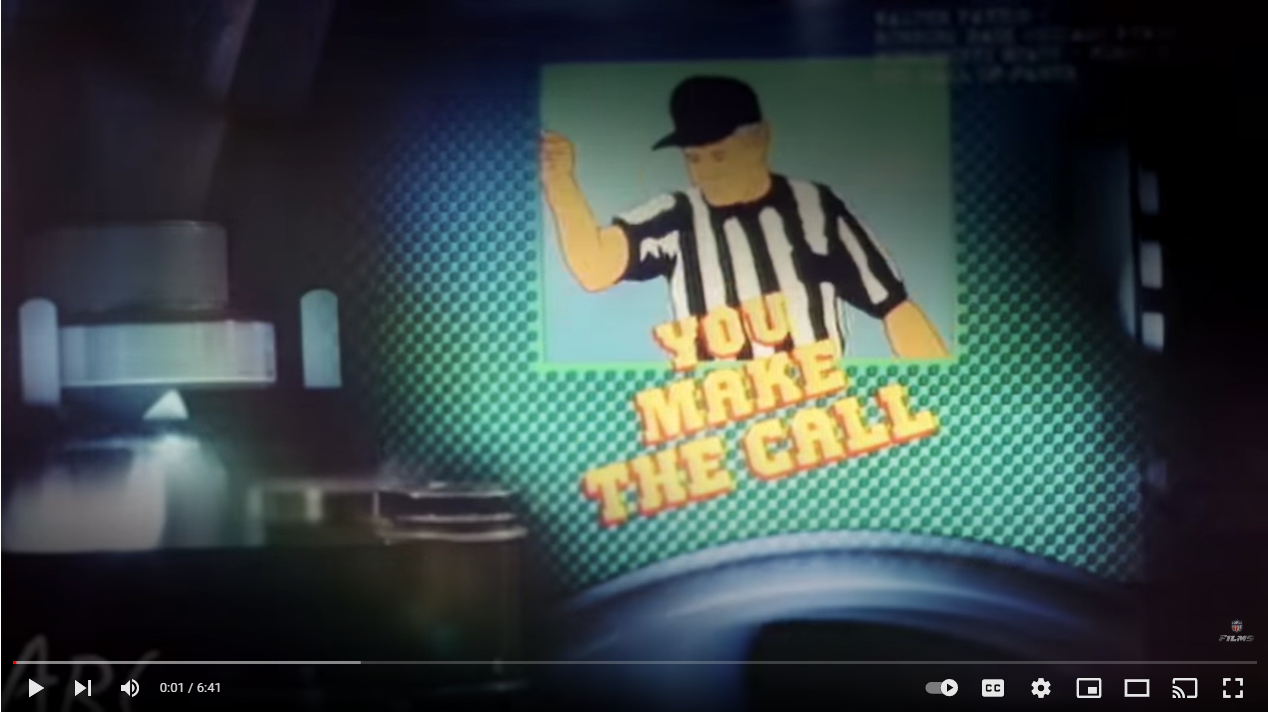 Ice Cube puts it best: "These were cool because these were plays that could teeter-totter."
So why is this relevant to E&C professionals, and what can they teach us about compliance training?
Great question! Here's the play-by-play.
They don't ask dumb questions.
The answer is not obvious, so the audience has to think. A lot. 🤔 Far too many compliance training scenarios require zero actual business judgment. (If we need to teach our colleagues that insider trading is illegal, we probably shouldn't have hired them in the first place.)
Judgment is the core of what made this series simple yet compelling. The answers are based on understanding the rules, but they also require interpretation of auditory and visual cues.
If your training videos are funny but don't improve judgment or situational pattern recognition on gray-area issues, they aren't helping you achieve better compliance outcomes.
Discussion is encouraged.
Audience debate is implicit in the narrator's challenge. This ad spot was usually played at the beginning of a commercial break, and I recall numerous spirited *ahem* "discussions" with my family about the correct call.
And that's exactly what we strive for in compliance!
Facilitated, discussion-based training in compliance is essential because it encourages conversation about ethical issues in real-time.
Pro tip: Don't be cheesy about it—no, compliance Pictionary is NOT allowed.
(Source: The Office)
If you want some help getting started, we have guides and professional guidance to kickstart your discussion-based program.
One concept, one sitting.
IBM and the NFL were happy to facilitate my education in the rules of the game—one engaging concept and one week at a time. You could do a lot worse than educating your colleagues using this formula and cadence. (They might even look forward to it.)
You'll also notice that the NFL never dedicated a segment to reading the entire rulebook to fans. Likewise, compliance teams shouldn't still rely predominantly on all-inclusive annual training.
Rewatchability.
If we had DVR back in the day, you can bet we'd be rewinding and rewatching those clips to get all the details. 📼
But, I live in the real world. I realize that nobody will ever want to re-watch a compliance video, no matter how great it is. (Well, maybe?)
So, we need to adjust our expectations: A rewatchable compliance training video is one that's both short and easy to access. (Like all the videos available here!)
It is NOT a 32-minute rehash of the first half of your code of conduct. Compliance is an open-book test, but expecting an employee to sift through 32 minutes of content to find the 30-second segment on non-retaliation is a waste of employee time and company money.
On the other hand, a 45-second video linked in your code and resource library on your intranet site under an easily searchable term will likely get some plays.
You make the call!
If you find yourself seated on shag carpet next weekend, debating a call about a pivotal play, think back to all those IBM segments that inspired a generation to not-argue 😉 with their families about football.
And then think about how it applies to compliance.
Psych! Don't do that (unless you want to). Just sit back and enjoy the game.
P.S. Go Chiefs!
P.P.S. Because we're compliance geeks, we didn't use the real name of this event. But perhaps we should have—what do you think? You make the call!