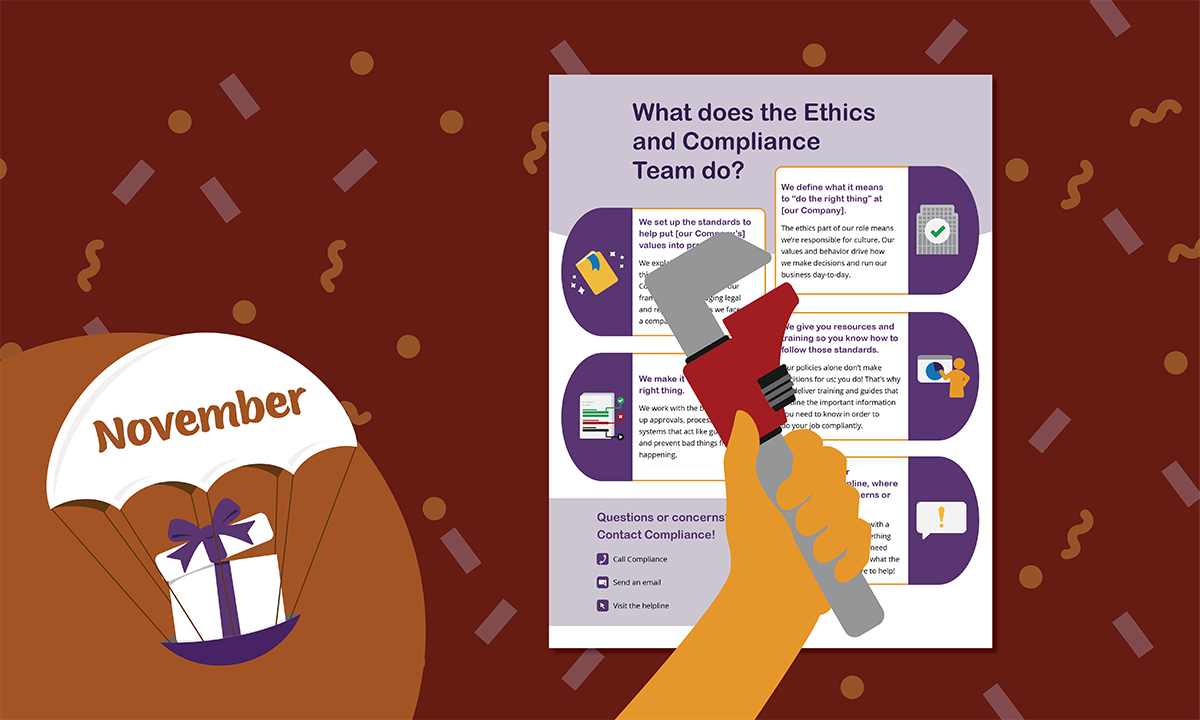 'What does the E&C team do?' [November 2022 Gift]

Jaycee Dempsey
• •
Have you ever tried to explain your job to someone, and they immediately think that you do the corporate version of this?
Not great for your "protecting the world against the forces of evil" reputation, right? | Source
Tell the folks at your company—and anyone else who asks—EXACTLY what they need to know about your job with Broadcat's gift to Design Club members for November, the…
"What does the Ethics and Compliance Team do?" job aid!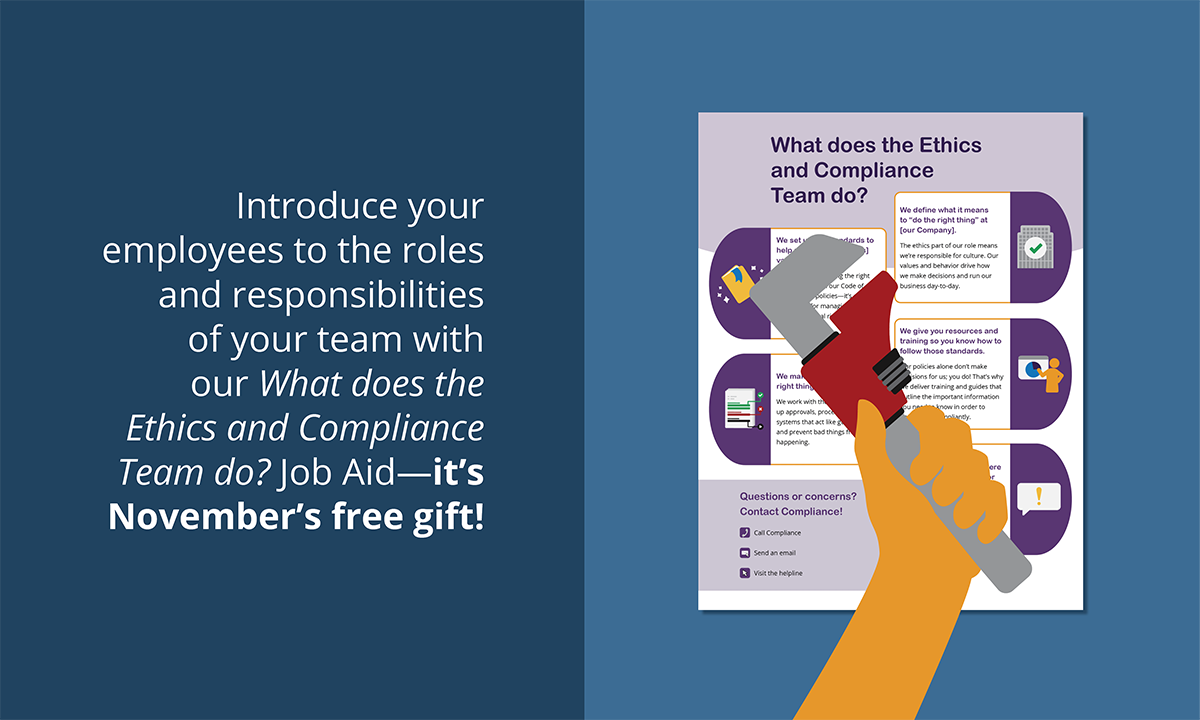 Each of the five sections explains—in just enough detail—the things you and your team are responsible for handling, so there's no doubt about your role, the value you bring, and how you can help. 😺
This infographic covers the basics of the Ethics and Compliance Team's functions and responsibilities, including:
Setting the company's values-based standards 🎚️
Defining what it means to "do the right thing" ⭐
Making it easier to do the right thing 💪
Providing resources and training to help everyone follow company standards 🪄
Managing the helpline to support anyone who needs it 📥
Introduce your team by sharing this infographic with new employees, add it to your intranet's compliance landing page or jazz up your presentation at your next all-hands meeting.
Share it everywhere! ➡️ Because once the folks at your company have a better understanding of what you do, they'll feel more confident engaging with the Ethics and Compliance Team.
Just imagine: all the helpline reports you could ever want, more invitations to participate in meetings (the good meetings—the ones where decisions are made!) and a higher volume of important inquiries to the E&C team.
Bottom line: You're important. Snag this gift to make sure everyone realizes it. 😏
Two ways to get it!
For free: Already a Compliance Design Club Member? Go check your account; it's already there! (And if you join before December 1, we'll send it to you directly FOR FREE!)
For 8 tokens: Is it December and you're still not a Member? First, get on that! Get started here. Second, all is not lost: you can still grab it for 8 tokens.
🌟Bonus Time 🌟
Now that your folks know exactly what you do, it's time to help them leverage this amazing resource (i.e., you!)! Give them a boost with The Helpline Chronicles template, where you can plug-and-play with real-life helpline scenarios. Build trust in the process by showing your employees actual positive outcomes