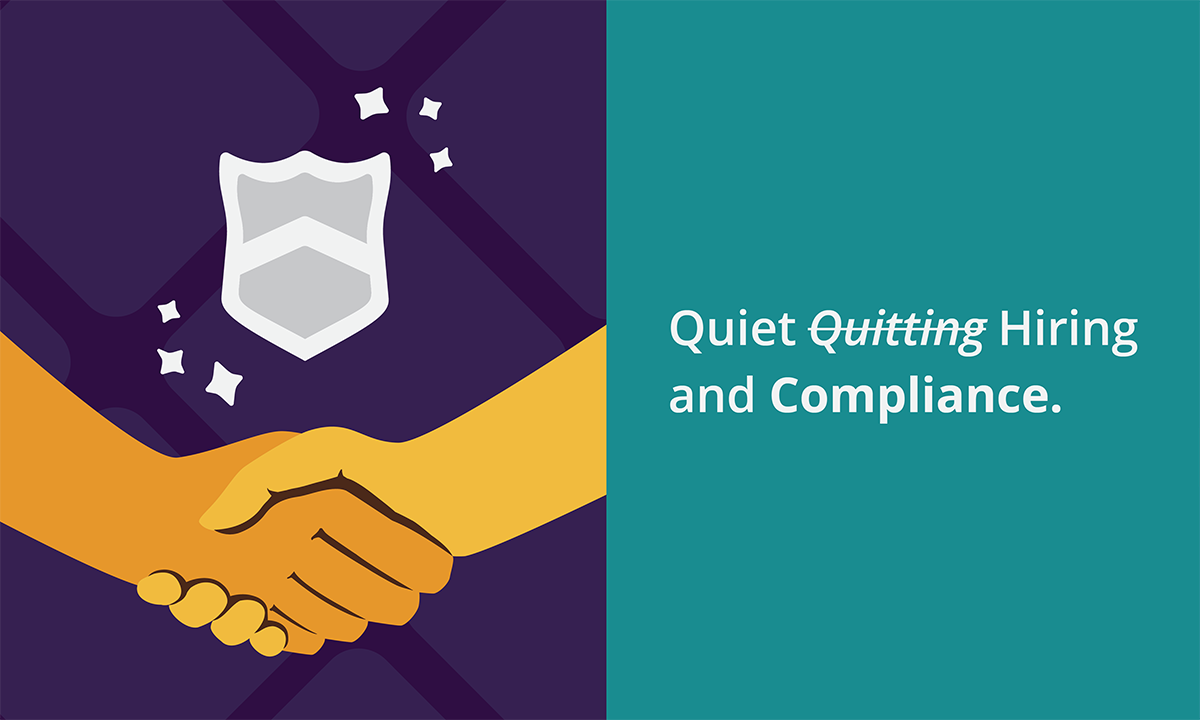 Quiet Hiring and Compliance

Kitty Holt
• •
If you haven't been hiding under a rock lately, you know that a recession is likely on the way. Fortune Magazine notes that a recession is predicted in most developing countries in 2023. Moody's warns that we are heading for a "slowcession" that will last into 2024. USA Today notes that declines in RV purchases is a warning that a recession is looming.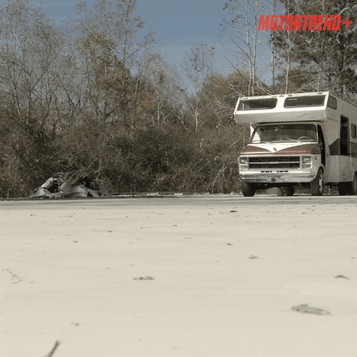 (Source: MotorTrend)
I thought it was just a sign that everyone already bought them during COVID, but that's just me.
If you were around during the last recession, it wasn't a lot of fun. I worked for a non-profit at the time and as donors felt the squeeze in their wallets, some elected to reduce or stop their contributions… putting pressure on Compliance to do more with less.
To adapt to this potential downturn, Gartner's Future of Work research team anticipates a new trend in 2023: "quiet hiring." According to this article in CNBC, quiet hiring is when "... an organization acquires new skills without actually hiring new full-time employees." This phenomenon could include hiring contractors or moving current employees into new roles in the organization.
So, what are you—the compliance officer—to do when you have fewer resources, but your workload hasn't decreased?
As a one-person Compliance team at a non-profit for over a decade before joining Broadcat, I've already used some of these strategies. Here's how they worked for me.
Prioritize, prioritize, prioritize.
My "quiet hiring" starting point didn't even involve hiring at all! To avoid being overwhelmed, I began by learning the compliance requirements at my organization and what kept leadership up at night (aka our key risks) and then built our compliance program around these issues. The goal was to focus on one thing at a time. For example, the first issue we tackled was the mess of policies that lived all over the organization (several versions of each too!). After we centralized policy management, we implemented a compliance helpline and rolled out a dynamic speak-up campaign to raise awareness. Next, we revamped our conflicts of interest process. And so on.
A decade later, the results of these efforts were evident. Surveys and metrics showed a marked growth in policy awareness, a better understanding of how Compliance relates to daily operations, a stronger grasp of how and where to raise concerns, and a willingness to speak up.
Get others involved.
When I was at capacity, I asked for help. By building relationships throughout the organization, I had a team I could lean on:
A colleague on the customer service team researched current trends in order to update a training deck for new interns. 📽️

Co-workers participated in a compliance training video, and a college student filmed it in exchange for some yummy grub. (OK, I confess. I bribed my son with food. 🍔)

For privacy week, our in-house social media expert volunteered to meet with interested staff and review their personal accounts in order to point out any issues with their privacy settings. 🔐

Our shredding vendor volunteered to provide extra bins for privacy week so employees could bring in their personal shredding! 📑
Psychologists have done research: people actually want—and like to—help others. It's OK to ask!
Pay others.
Sometimes, you can't do it yourself. You either don't have the expertise or capacity within the organization, or you don't have funding for new staff, but you need to get something done. That's when you bring in outside help… maybe you need a part-time investigator, someone to review and update policies, or a fresh perspective on your approach to training. Outsourcing makes sense when you need burst capacity so you can keep your finger on the pulse of the organization.

Are you reading this and thinking, "Yes! Where can I find this wondrous expertise you speak of?" ➡️ Reach out to any Broadcat! Not only do we have a Compliance Advisory team, we're well-connected to other high-quality consultants and can point you in the right direction if we're not a good fit for your project.
Whether it's redesigning your Code to be more people-centric, prioritizing what aspects of your program you should focus on, or creating bespoke training tools to take a more proactive approach, we can do the work of a full-time employee without you incurring the costs of one.
As we walk through this recession/slowcession/RV-sales-slump, Broadcat is here for you, doing what we love—making your Compliance program the best it can be.