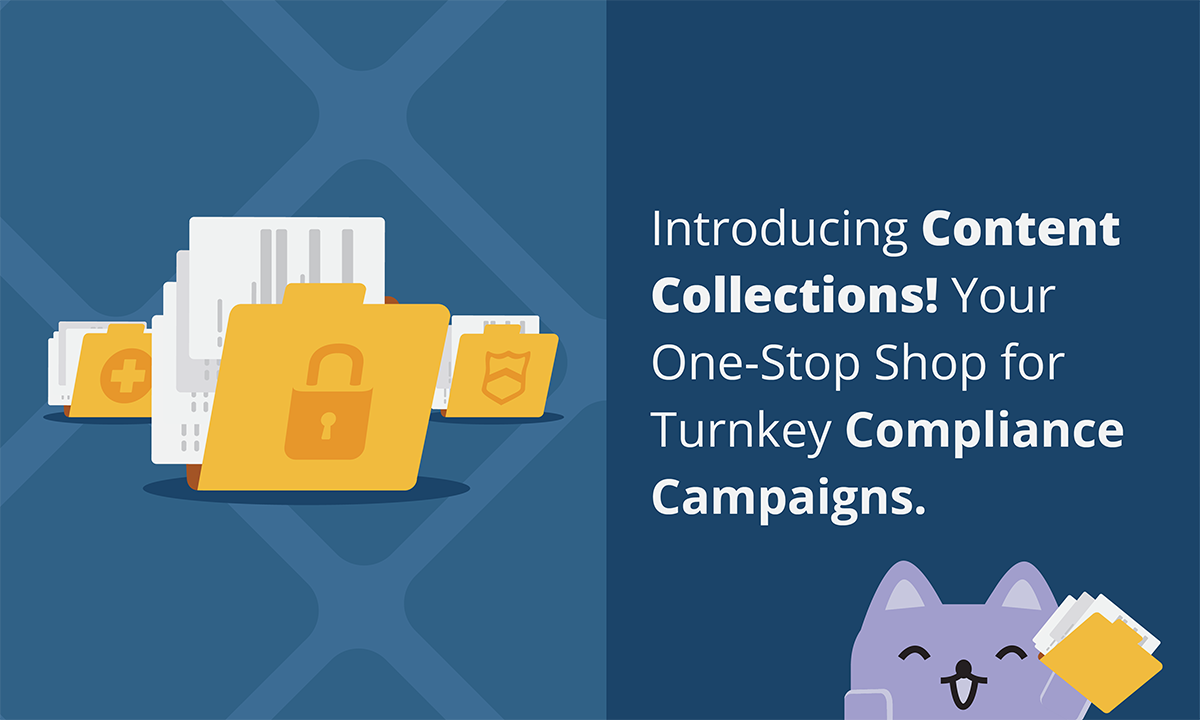 Introducing Content Collections! Your One-Stop Shop for Turnkey Compliance Campaigns.

Brianna Rice
• •
Anyone who's worked with Broadcat for more than a few months knows that we're big on attacking your risks from multiple angles. Most of the time that means us telling folks to stop relying on once-a-year training modules.
But even supplementing some training with a single job aid may leave you (or, depending on the situation, the DOJ) wanting more when it comes to developing compliant behaviors.
It's about repetition. Consistency. Multiple channels. All of this to say, campaigns centered around one topic are a great way to build ethical cultures.
🎉 Which is why Broadcat is introducing Content Collections, a turnkey approach to tackling your biggest compliance challenges (and opportunities!) from multiple angles. 🎉
Our collections consist of preselected compilations of our content—ranging from modules, job aids, and awareness materials to organize risk-based campaigns—which means you don't have to search the Design Clubhouse for complementary materials. We've pulled them all together for you!
So, what's in these collections?
Glad you asked! Content Collections categories include:
Consumer Privacy

InfoSec

Healthcare Privacy

Anticorruption
Within each category, we include infographics, training modules, checklists, decision trees and more—all of Broadcat's greatest hits! 🕺💃
Source: Saturday Night Live
Plus, each of these topics is available in both an "Essentials" Collection (perfect for introducing your team to these concepts) or an "Advanced" Collection, which allows you to go deeper.
And because compliance is for EVERYONE, these Content Collections will allow you to take a meaningful dive into each topic while being broadly applicable to all your teams.
Content Collections will not only be appreciated by your compliance, security, and privacy departments, but also by procurement, sales, marketing, accounting… The list goes on! Regardless of which risk owner you share these materials with, your employees will welcome understandable and relevant guidance. (Compare that with traditional once-a-year training, when they just groan and put it off until they can't put it off any longer.)
Let's talk implementation
Spoiler: There's not much to talk about because these collections are implementation-ready! Purchasing the entire collection allows you to roll it out as you wish, on your own time, in your way.
Source: The Simpsons
That's because the variety of formats—checklists, decision trees, modules and more—means you'll have a plethora of tools at your disposal. So, whether you're handing out a job aid, or you're embracing a leader-led approach to compliance, Content Collections meet the needs of your leadership, managers, and employees.
Content Collections can also be deployed in a variety of ways. (This is where "multiple channels" comes in.) You can share these tools using ALL YOUR CHANNELS, including an existing LMS, collaboration platforms, or internal knowledge bases… or the OGs, like email, digital displays, and posters.👍
In fact, that's what many of our customers are doing already! Check it out: This chart adds up to MUCH MORE than 100%. That's because all of our brilliant customers out there are already finding multiple ways to use a single material.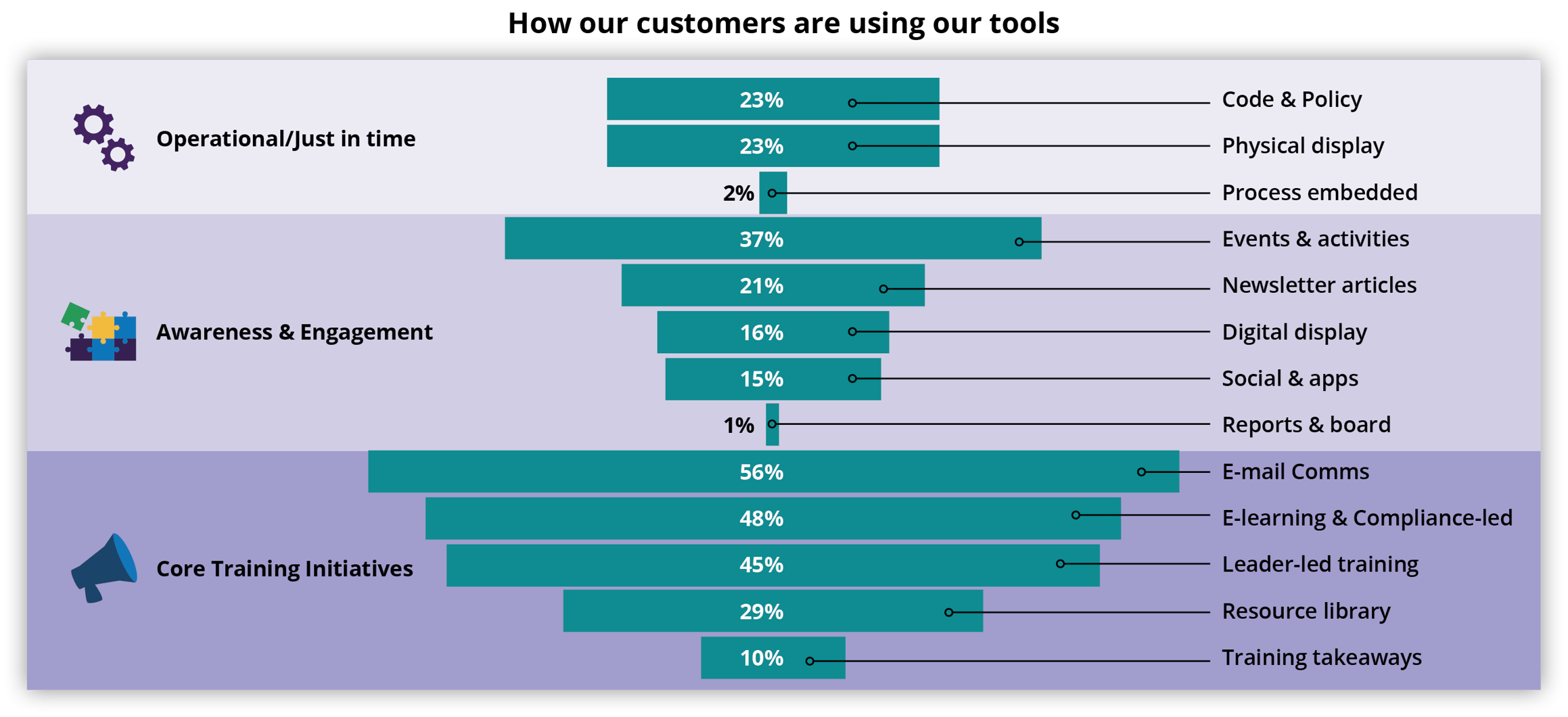 We love it when you get creative!
Get your collections!
Our Content Collections are available as one-time purchases RIGHT NOW!
Reach out to our sales team or your customer success manager to look through the Content Collections available today and to find out what's coming down the pipe.
Got a collection idea that you'd like to see soon? Let us know.