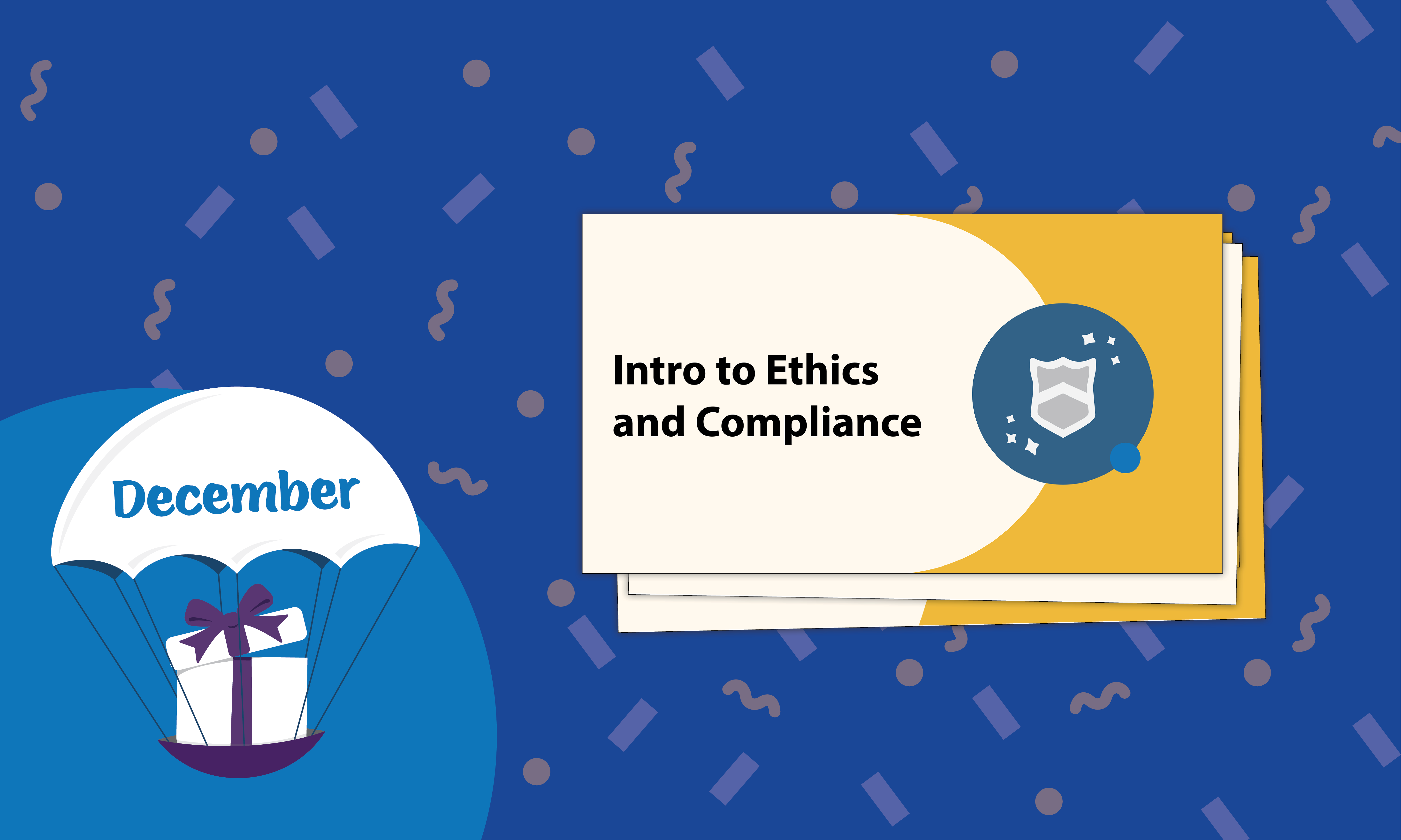 Intro to Ethics and Compliance Deck [December 2022 Gift]

Jaycee Dempsey
• •
No pressure or anything, but you only get one chance to make a first impression. And when you're meeting with your Board for the first time in a while… or the first time EVER… you'll want them thinking ⤵️
"Wow, our Compliance Team really knows what's up." ⭐️
NOT ⤵️
"That was a good nap; what did I miss?" 😴
Boost your Board's confidence in the Compliance team (and YOU!) with Broadcat's gift to Design Club members for December, the...
Intro to Ethics and Compliance Deck!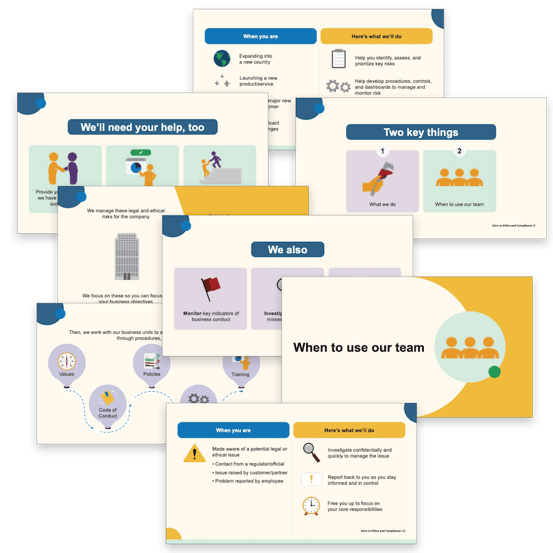 Use this visually engaging, informative-but-not-overwhelming 13-slide deck when:
Introducing new members to your E&C program

Kicking off the new year at the Q1 Board Meeting

The Board or other executives request a refresher on the E&C team's functions
Your mom asks you "what is it you do again?" during your next holiday gathering
OK, maybe not the last one, but also, sure, why not?
Plus, this slide deck, like all Broadcat products, is fully editable. In addition to breaking down the basics—what Compliance does and when to use the Compliance team—you can share specific scenarios that will be important to your company AND to your leadership. There's even placeholder text that tells you exactly where to put that info.
Then, sit back and watch all your compliance holiday wishes come true, like when senior leadership:
Promotes the use of hotlines and compliance resources with their own teams or departments.
Communicates more frequently and efficiently with the Compliance team.
Gives their buy-in and support to new compliance initiatives or programs.
If only all relationship-building could be accomplished with a simple presentation ✨
Teaching spider man: Making friends with other parents at the playground without feeling like a creep
Two ways to get it!
For free: Already a Compliance Design Club Member? Go check your account; it's already there! (And if you join before January 1, we'll send it to you directly FOR FREE!)
For 10 tokens: Is it January and you're still not a Member? First, get on that! Get started here. Second, all is not lost: you can still grab it for 10 tokens.
🌟Bonus Time 🌟
If you're looking for even more ways to create a fabulous first impression, pair this slide deck with Broadcat's New Employee Orientation slides or The 7 elements of a compliance program infographic. High fives all around!