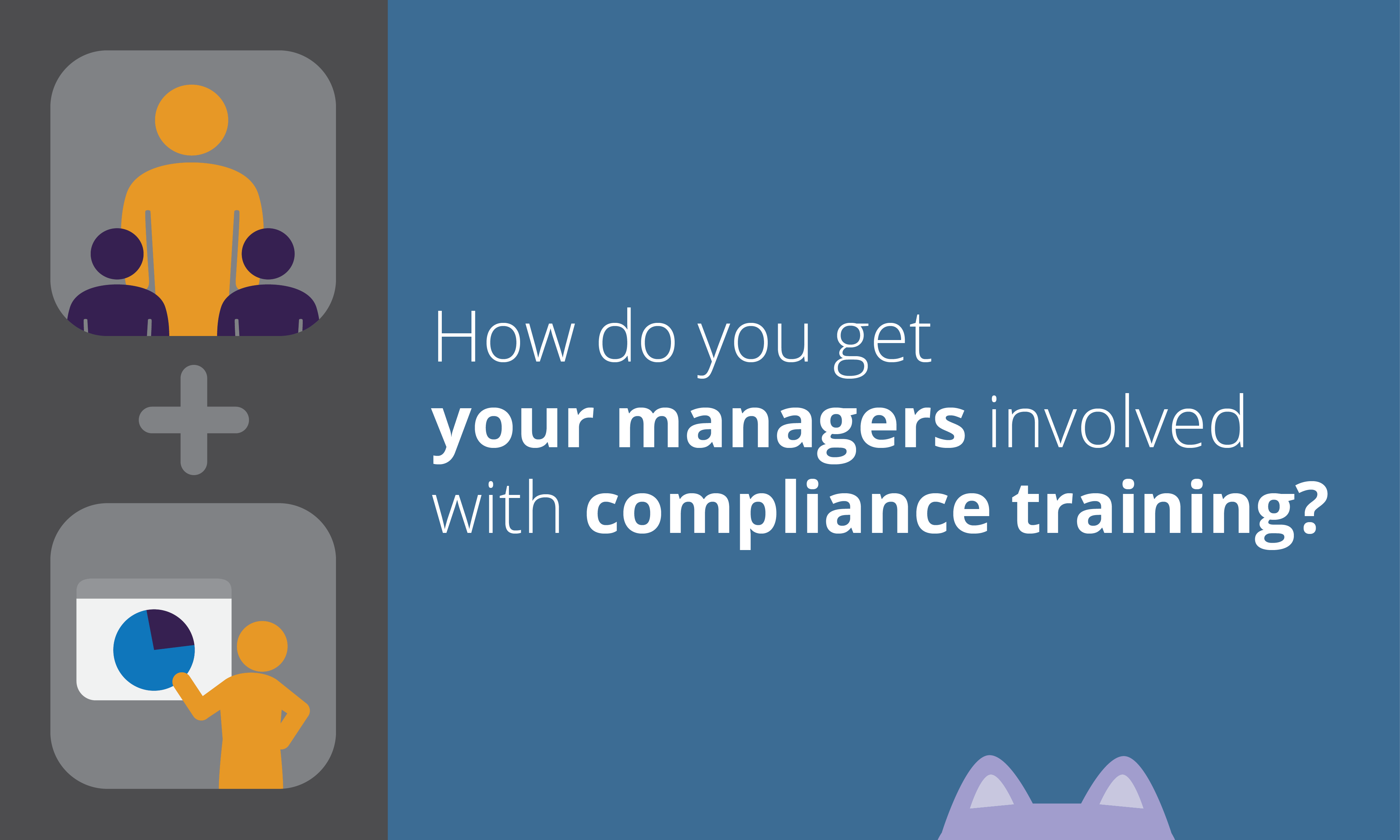 How do you get your managers involved with compliance training?
Want your business to own compliance culture? Then you need to get your leaders involved in spreading the message.
That is, if the message is just coming from the compliance team, then the business doesn't own compliance; the compliance team does. And since compliance teams are notoriously short-staffed and under-budgeted, that's…bad.
No compliance team can own their company's compliance culture effectively; it has to be transferred to the business in some form. That won't happen by simply saying "the business owns compliance," however; the business actually has to buy in and take part.
And none of that is controversial; everyone wants their leaders or ambassadors to get involved. No one thinks that the best approach is "totally top-down."
But...how do you pull that off?
Well, good news: we've got a guide that answers that question.
Introducing: The Broadcat Guide to Leader-Led Compliance Training
We know it's tough to scope out, plan, and execute a good leader-led or ambassador-led training program. While the broad strokes aren't complicated, giving managers useful, easy-to-use training touchpoints on a consistent basis is a surprisingly big challenge.
And so we put together an illustrated guide to doing it.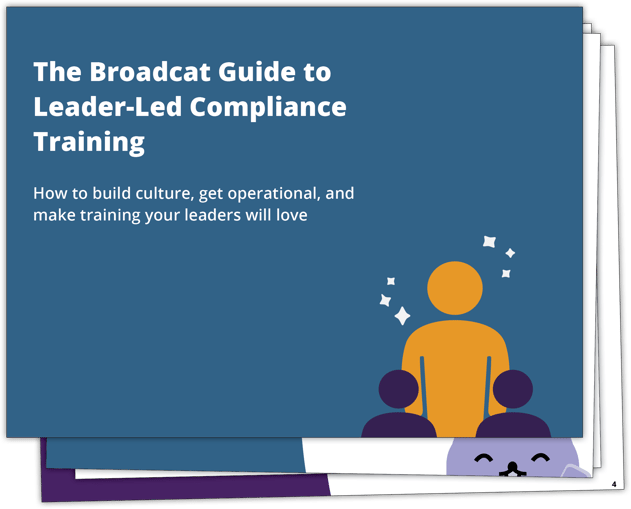 Inside, we cover:
The two unique strengths of leader-led training
How leader-led training complements e-learning and compliance-led training by focusing on different goals
How far to plan out, and why
What you need to do for each training touchpoint to make it useful and ridiculously easy to implement
Why you should get ultra-specific
How to make a good job aid, with a visual breakdown of one of our own pieces
How to structure quality talking points for your leaders
What to include in a cover email to leaders, with a dissected example
Practical steps for socializing the program with leaders to ensure success
That's right: we cover everything from the philosophical "why should we do it" to the ultra-granular task of writing a good cover email. We've written it to be a resource that you come back to again and again as you plan, create, and execute on this.
It's live now, and yours for the taking.
Grab it by clicking below—and let us know how you're using it to enlist your managers in the fight to do the right thing!