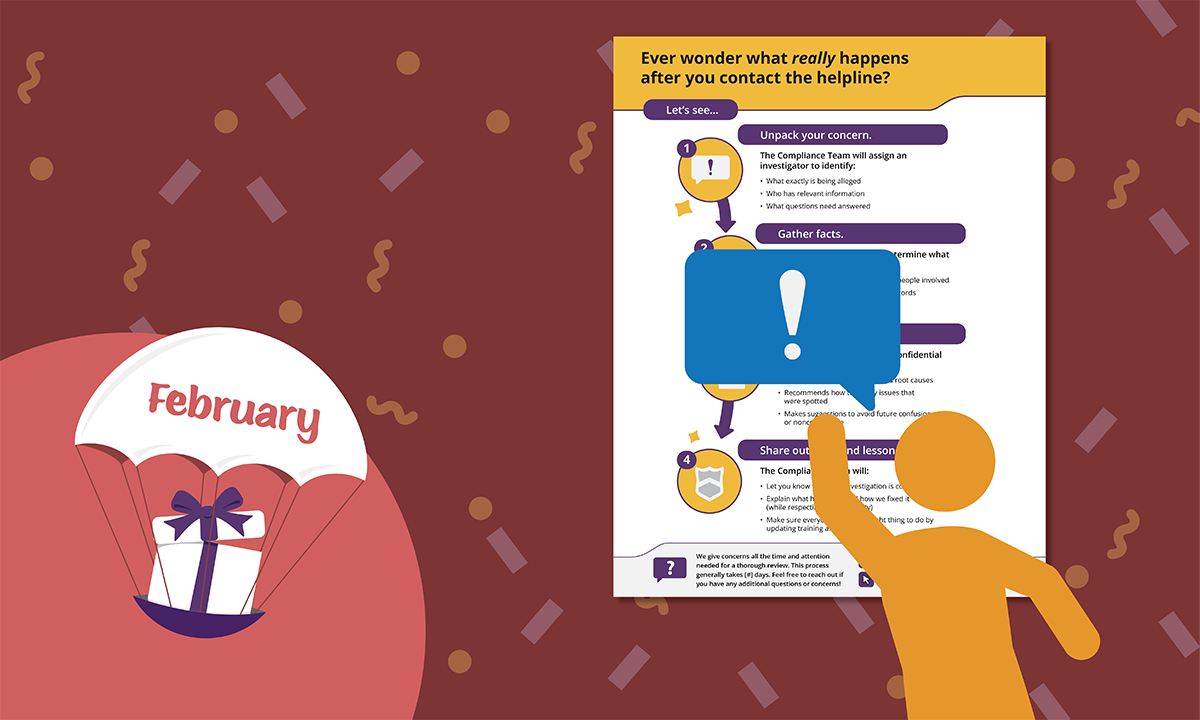 Helpline Flowchart [February 2023 Gift]

Jaycee Dempsey
• •
They say ignorance is bliss, and for some things, that's spot-on. When we're at Disneyland, we don't want to think about how they handle trash or crowd control. We want to sit in giant teacups and spin round and round in circles until we puke.

Feeling dizzy? Skip the rest and grab your gift! If you can still see straight, we've got more. ⤵️

At restaurants, we don't check the expiration date on every loaf of bread or can of beans. We just want to enjoy our surf-and-turf. 🦞 And do we really want to know what our hair stylists say about us when we're not around?

We don't want the dirty details. We just want to live our lives. 🌈✨

And all that's great… unless you work in compliance.

Part of your job is to request sensitive information about difficult issues, which is a big ask. In these situations, a little transparency can go a long way, so—unlike at the hair salon or restaurant or amusement park—you'll want to share with your teams EXACTLY what goes on behind the scenes.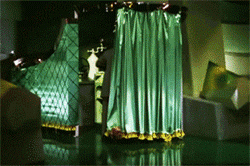 Way to go, Toto! | (Source: Wizard of Oz)

Prove that you've got your folks' backs every step of the way by pulling back the curtain on every phase of the contacting-the-helpline process with our gift to Design Club members in February…
Broadcat's Helpline Flowchart!
…because it's a lot easier to encourage people to share thoughtful, accurate, and detailed information when YOU do it first!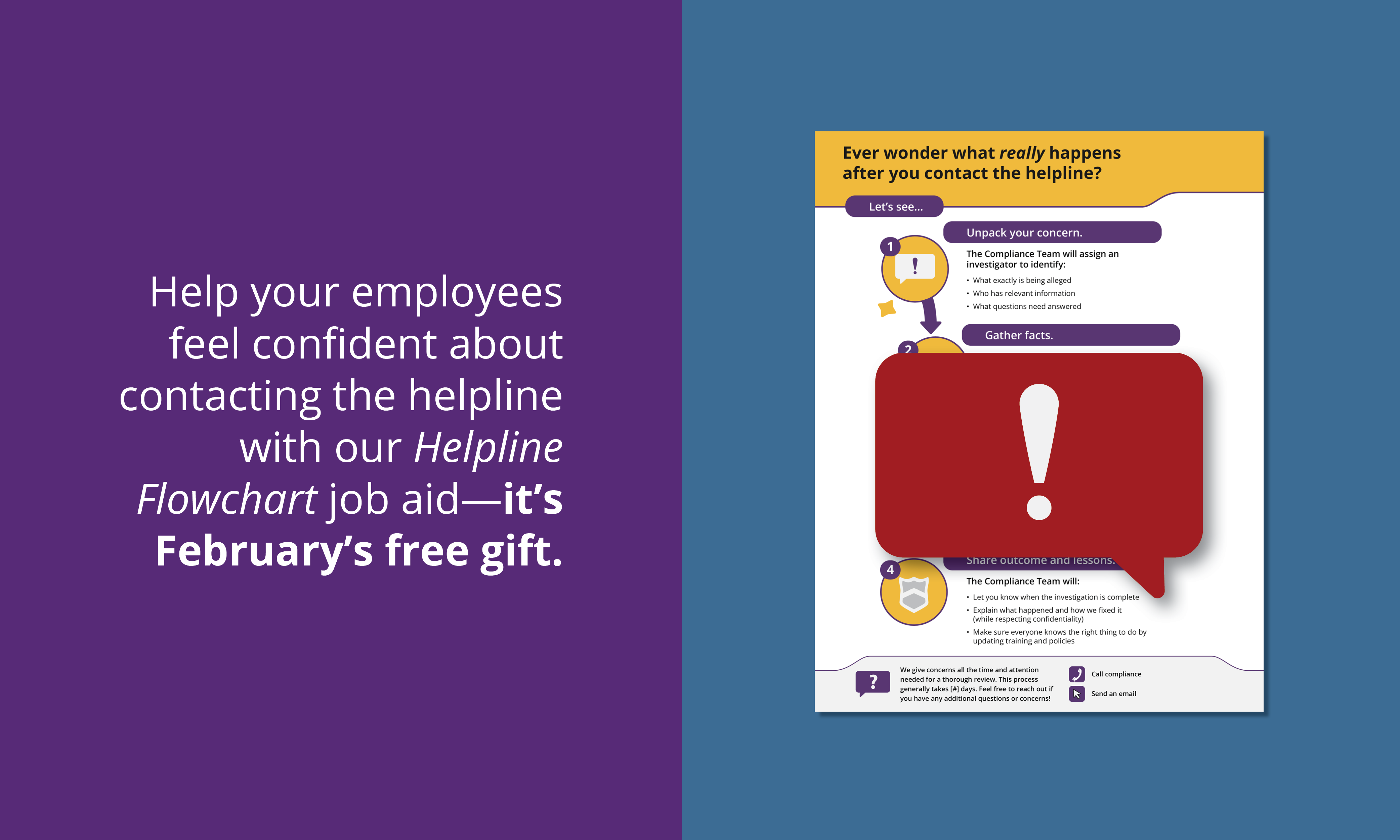 Help your teams shake off the uncomfies about contacting the helpline with this flowchart that explains exactly what happens when they share an issue in four phases:
Unpacking your concern.
Gathering facts.
Addressing the issue.
Sharing outcomes and lessons.
Your folks will appreciate the behind-the-scenes look, and in return, will be more likely to trust your process and reach out when things are iffy.
Two ways to get it!
For free: Already a Compliance Design Club Member? Go check your account; it's already there! (And if you join before March 31, we'll send it to you directly FOR FREE!)
For 8 tokens: Is it April and you're still not a Member? First, get on that! Get started here. Second, all is not lost: you can still grab it for 8 tokens.
---
🌟
Bonus Time!

🌟

Don't miss a beat and give your teams ALL the avenues to contact compliance with Broadcat's Speak up: You have options! job aid.

Both of these speak-up tools—the Helpline Flowchart and the You have options! job aid—come with their own coupon code that gives you access to their related email and talking points FOR ZERO TOKENS! Just add them to your cart, paste in the (not-so-super-secret) code, and the toolkits are all yours! ⤵️