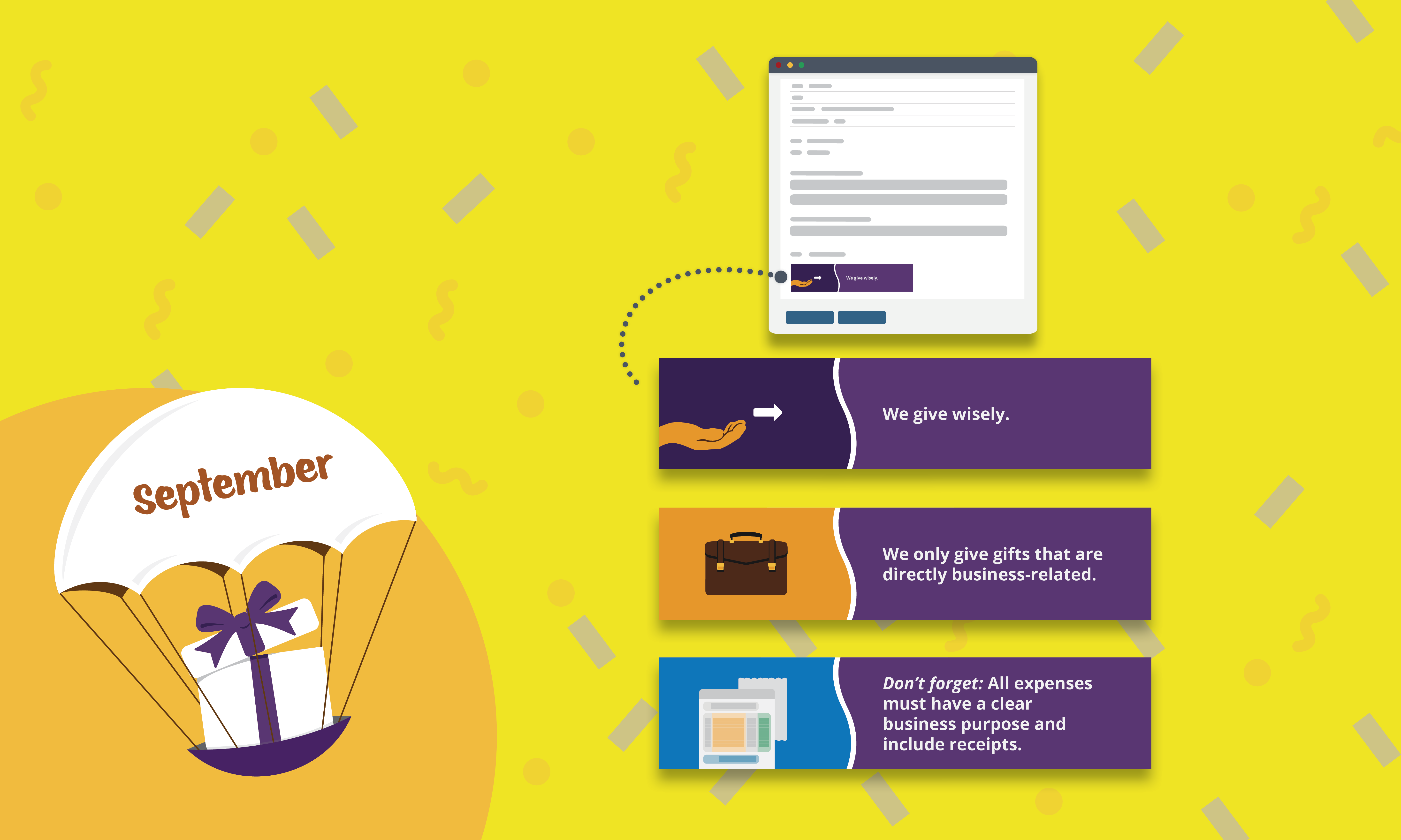 Email Signatures: We Give Wisely [September 2022 Gift]

Jaycee Dempsey
• •
Ready for a hard truth, Team Broadcat? Q4 is just around the corner, it's almost the end of the year, and gift giving season is soon to be in full swing! 🤯
And that's not all. School has started, which means the debate team needs new binders and the tennis kids are raising money for travel. Come Halloween, your fav nonprofit will be asking for supplies for their haunted house fundraiser, and Thanksgiving is all about supporting your local food banks. By December, your folks will also be scrambling to meet year-end sales quotas.
I wonder what his employees' gift requests look like. | Source: Ducktales
Don't get us wrong! We love it when employees are passionate about giving. And we're not going to knock anyone working hard to meet their goals. #MondayMotivation
But that doesn't mean we should donate to everyone's GoFundMe or fly a client on a private jet. 🛩️
Remind your folks know what giving wisely looks like BEFORE they start submitting those funding or gift requests with…
Broadcat's "Email Signatures: We Give Wisely" Pack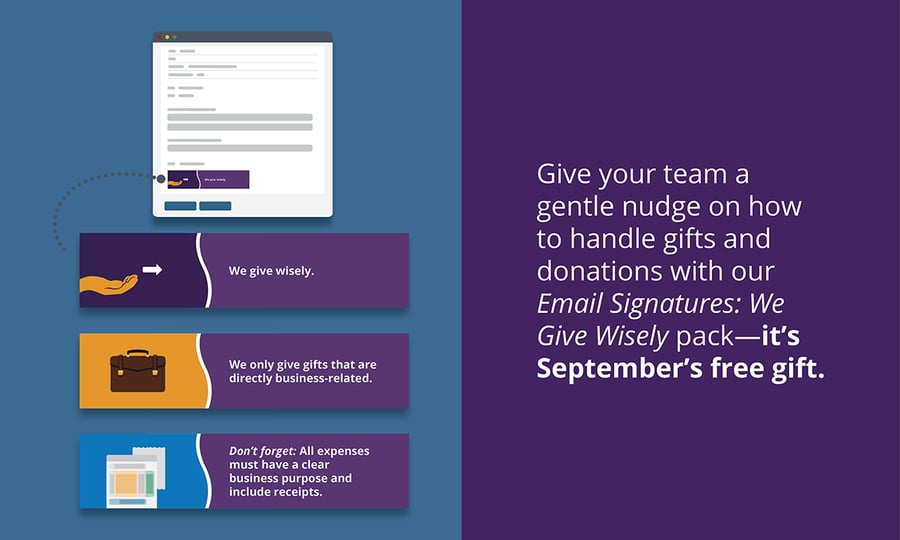 These awesome signatures are easy to add to your email. Plus, you can share them with your managers, sales team, government relations folks, senior leadership, and anyone else who might get gift requests.
Curious about what's included in this 14-pack of signatures? We've got everything from gentle reminders, like:
We give wisely
We give reasonable gifts
To more specific topics, including:
Did you know? If they won't give you a receipt it could be a bribe. Not sure? Let us know!
Travel for government officials must be pre-approved. Here's how!
And a whole bunch of situations in between!
Trust us: Anyone who has approval power will be relieved that they won't have to sort out yet another ethics debacle after someone charges an extravagant 12-course dinner to the company card or selects "no receipt" at the register. 💳
Three cheers for clear and effective gift-giving guidance! Because from where we're standing, the compliance team's peace of mind is the corporate gift that keeps on giving. 😄
🌟 Bonus Time 🌟
Looking for even more detailed scenarios on gift-giving? Link the signatures to our relevant job aids, like:
Not sure how to hyperlink an image in an email? We've got you covered. Check out our guide.
Two ways to get it!
For free: Already a Compliance Design Club Member? Go check your account; it's already there! (And if you join before October 1, we'll send it to you directly FOR FREE!)
For 10 tokens: Is it October and you're still not a Member? First, get on that! Get started here. Second, all is not lost: you can still grab it for 10 tokens.