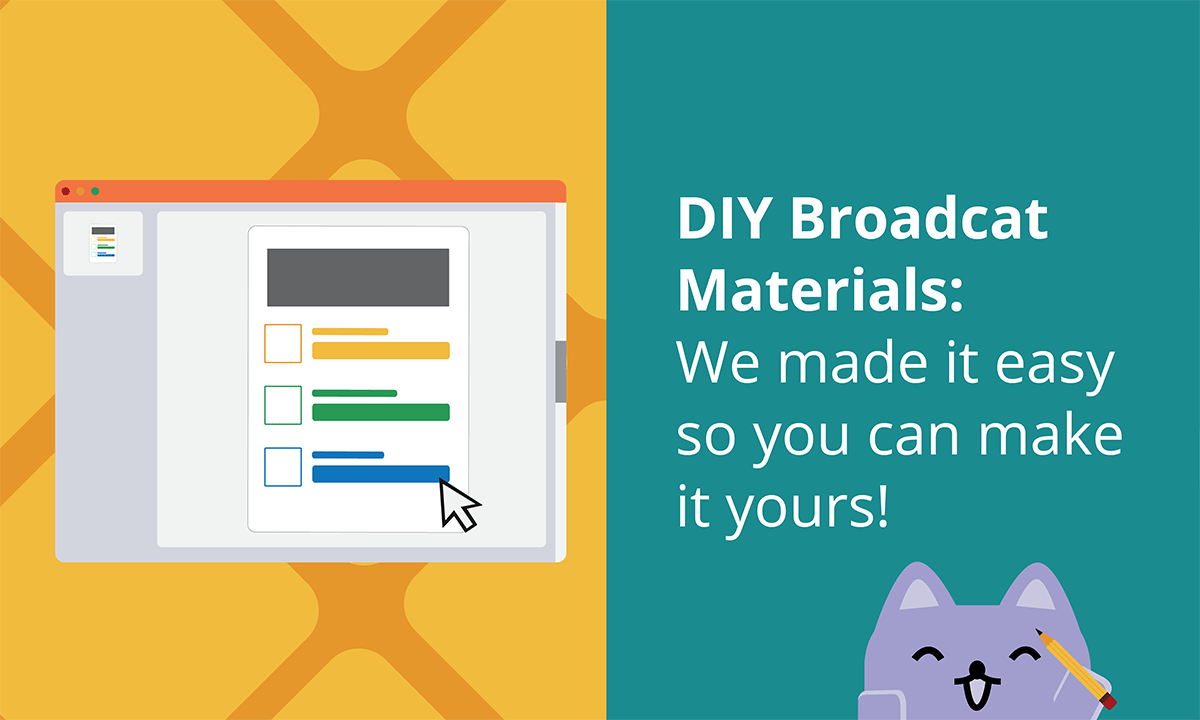 DIY Broadcat Materials: We made it easy so you can make it yours!

Rachel Leite
• •
You're special! And we know it.
Many of our materials can be used off-the-shelf; we pay careful attention to making sure our training materials relate to actual issues you and your employees face every day. BUT, we also know how valuable those little tweaks can be—like logo or color updates—to personalize your training to truly make it yours. 😻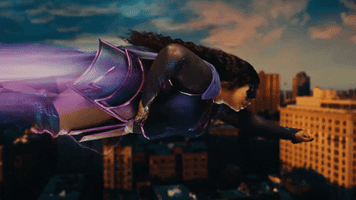 Customization is your superpower | Source: YouTube's Lizzo Special Official Video via Giphy
You're also very busy!
That's why our materials are set up to be as quick and effortless as possible for you to brand and customize in PowerPoint or InDesign (with guides that walk you through the steps!). The InDesign source files are available for those of you who like to get into the nitty gritty of editing and creating illustrations. 🔧 And in PowerPoint, you have the ability to change the copy, colors, and illustrations in an easy, breezy, drag-and-droppy way.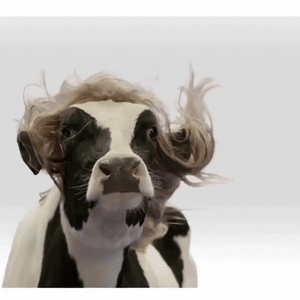 Easy breezy, milk and cheesy | Source: Giphy
See it in action!
Let's start with something super simple like branding an awareness material in PowerPoint.
Color, typography, and logos are incredibly powerful ways to signal your brand. By simply changing these three elements, you will have personalized your communication so it's consistent with your employees' expectations (and your marketing team's as well!). Like this:

Find this Code awareness material in Design Club.
Next, get creative with your delivery methods.
Our awareness materials may look like posters and screensavers, but they are so👏much 👏more! Even without making any edits, you can use our horizontal and vertical awareness materials as digital displays, email communications, social posts, training takeaways, reminder posters, presentation slides, or newsletter images.
If you do want to take your editing further, adjust the page size in PowerPoint and your delivery possibilities will be endless! In this timelapse video, we'll show you how we took a vertical reminder to review invoices and adjusted it to fit a phone screen. Now, it can be used as a lock screen for a tablet or smartphone.
You're a pro! Now, let's tackle customizing a job aid. Hint: it's just as easy!
While job aids are more complex because they contain more information, they're just as easy to edit. Take a look at how we customized this Conflicts of Interest infographic:
First, we started with the biggest elements: the three large color backgrounds that set apart the sections of content. Then, we adjusted the colors of the text and icon containers in each section and worked with this brand's design standards.
Next, we got a little more in-depth by looking at each particular icon and switching out the illustration inside it.

Pro tip:

remember to group the items you want to stick together. 😉
While we were zoomed in on the footer, we finalized all the elements within it, like adding alt-text to the image and updating the email address. And, don't forget to add your logo!
Bonus: Export your image as a PNG and add it in your communications as a quick way to get your message out to employees!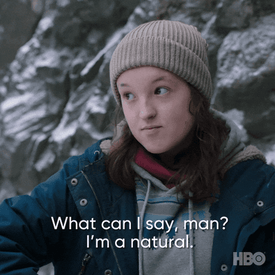 In a compliance apocalypse, we know you would survive! | HBO's Last of Us via Giphy
Congrats! You've conquered one-page customizations. Up next: mini-modules.
Once you're comfortable with editing single pages, our mini-modules will be a piece of cake! 🎂 They're set them up with the same look and feel, so you can adjust colors and fonts with a few clicks. Check out how we did this with our Harassment mini-module.

Notice that part at the end of the video with the two windows? All of our modules follow the same style as our Annual Refresher Course, so you can simply drag and drop the modules into the course to create additional sections.
Hit a snag or just not into DIY? We got you!
Our guides cover a bunch of editing scenarios, but always feel free to reach out to our dedicated customer success team if you need some extra support. They'll point you in the right direction or work out a plan for us to do the customization for you. We're here to help!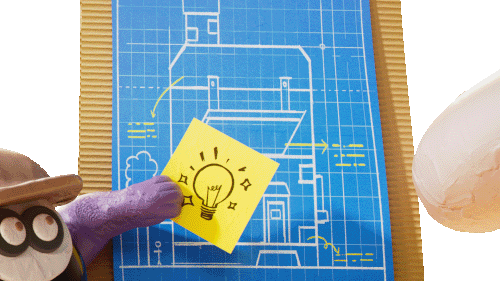 We love this stuff! | Source @masonrystudios via Giphy