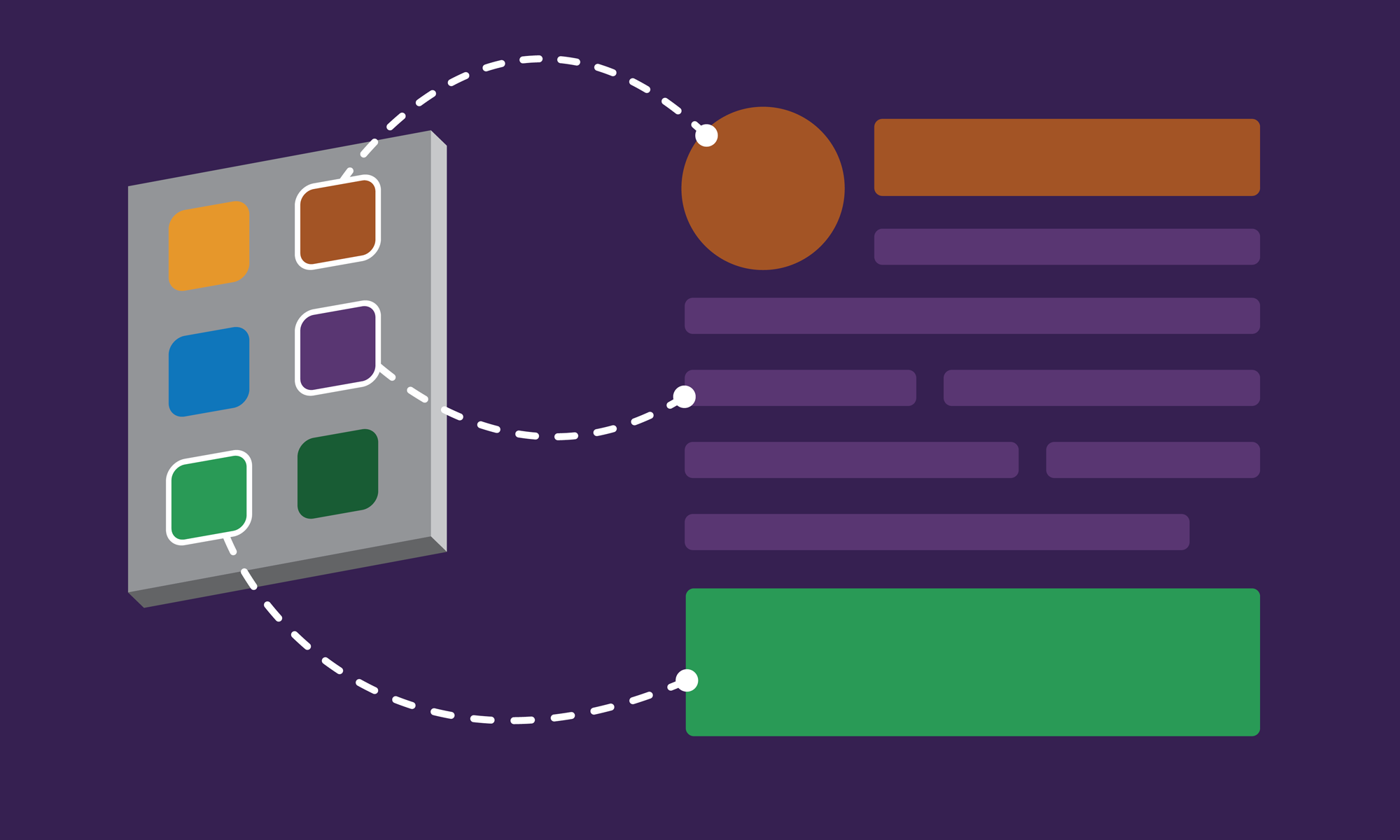 Using PowerPoint themes on our tools

Rachel Leite
• •
Wanna make it even easier to brand our tools? If you already have a branded PowerPoint template set up for internal use, you can apply it as a theme! A PowerPoint theme uses a set of colors and fonts that help create a consistent look and feel.
You can use themes on single-page files like job aids and posters as well as multi-page files like modules. Depending on the product you're customizing and your theme, some files may get you further along than others, but it's a great starting point! Here's how to set it up:
First, save your existing PowerPoint template as a theme
A template in PowerPoint is different from a theme—a theme is a collection of certain colors and fonts that you can apply to any PowerPoint file, and a template includes design elements like colors, shapes, and fonts along with a framework of content.
If you already have a branded template, just save that file as a theme to use the colors and fonts from the template.
How to save your template as a theme:
Open your template presentation in PowerPoint
Go to "File" and select "Save As"
In the dropdown box, choose PowerPoint template (*.potx)

Select "Save," and save the template somewhere you can find again
Next, apply your theme to one of our tools
Once you've saved your template as a theme, you can use the colors, fonts, and background settings from your brand guidelines and apply them to our tools.
Note: Simply applying your theme may not get you the exact look you need, but it'll give you a head start in branding.
How to apply your theme:
Go to the "Design" tab

Click on the arrow on the right of the themes gallery (or the arrow below it, if you're on a Mac) to expand the menu

Select "Browse for Themes" at the bottom of the themes gallery

Find the template wherever you saved it, and select "Apply"
This should apply the template theme to the PowerPoint
Don't see any obvious or immediate changes?
It doesn't mean your theme didn't work! It just means that PPT didn't already have a built-in theme, so some of the objects and text in the product didn't automatically change to match the theme. You can still quickly access your theme colors and theme fonts in the color dropdown menus and apply them manually to individual objects and text.
How to find your theme colors:
Click on any shape to pull up the "Shape Format" tab
Click on the dropdown arrow next to the paint bucket icon to pull up more colors, and you will see the Theme Colors at the top

You can also find them by clicking on the dropdown arrow next to the font colors in the "Home" tab

How to find your theme fonts:
In the Home tab, click on the textbox you want to update the font for
Click on the dropdown arrow next to the font in the toolbar to pull up more fonts and you'll see the Theme Fonts at the top
Did too many things change at once?
If a template is too complex for a particular product (or vice versa), it can look like something exploded on the page. Don't worry! Sometimes different design styles just don't sync up, and that's OK. You can undo a theme or change to a different theme.
Go to the Design tab

Click on the arrow to the right of the themes gallery to expand it

If you want to remove the theme that's currently applied: select the "Office Theme," which is the default, built-in PowerPoint theme

If you want to choose a different theme: select the new theme you want to apply or browse for another specific theme