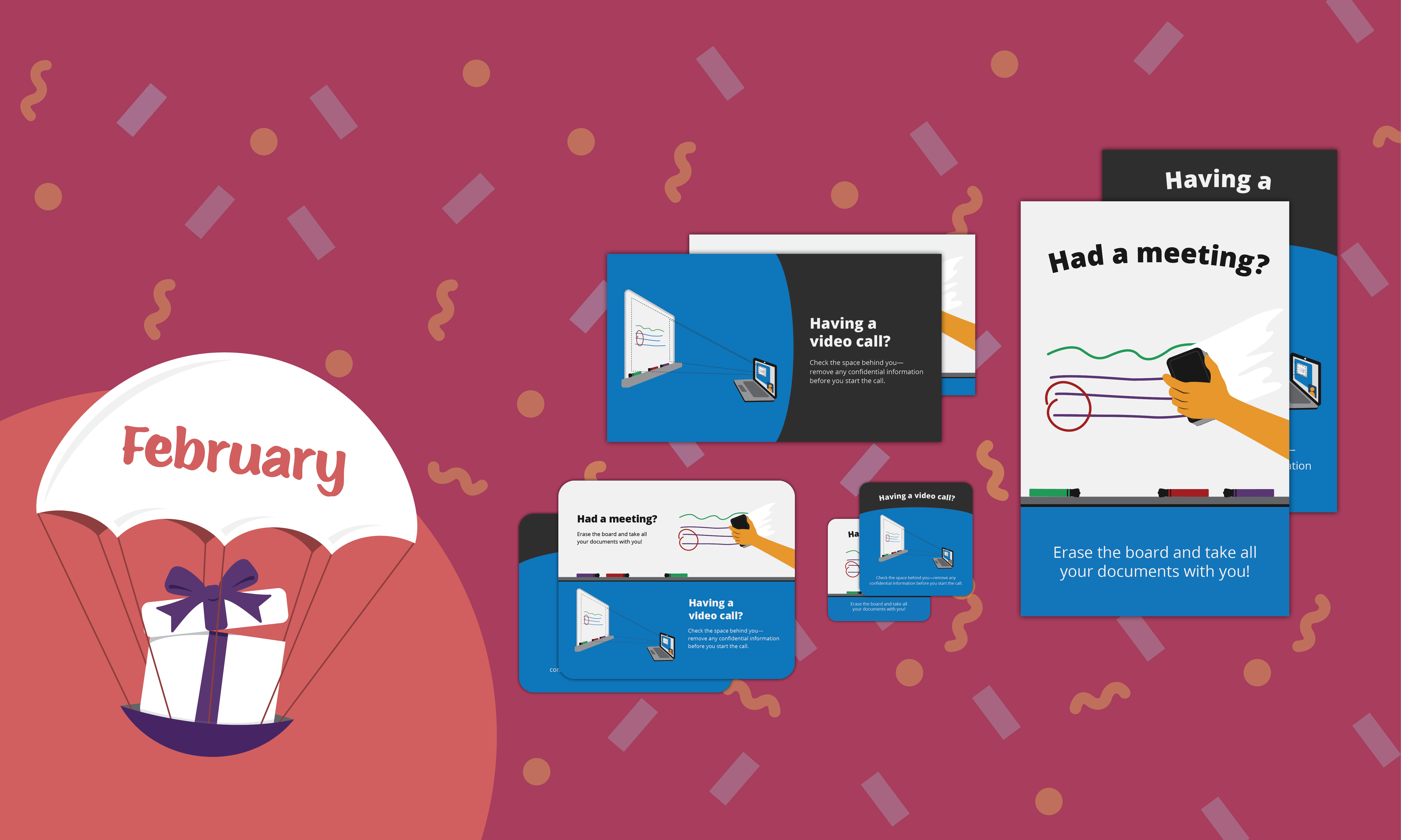 The Conference Room Kit [February 2020 Gift]

Aimee Blanchard
• •
It's free gift tiiiiiime!
But before we get to what we're releasing in February, let's consider what we've given away since launch.
No, really. Check out all the ridic tools here. It's serious value. And it happens each and every month!
If you weren't a Member when we gave all those tools away, I'd understand if you were questioning your life choices. Don't stress, though—we've got another chance for ya!
That's right, this month it's ...
The Broadcat Conference Room Kit!
This multi-piece kit takes into account the fact that some of the easiest ways to leak confidential information aren't with fancy tech—they're off-line.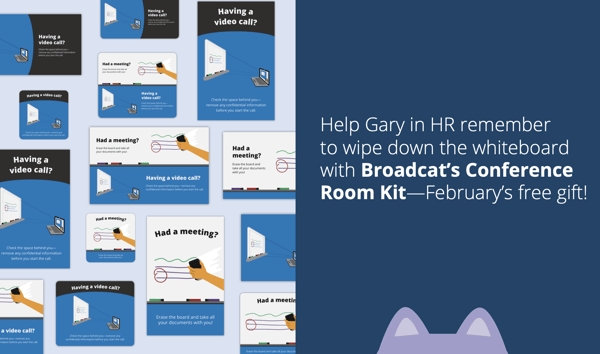 Yup. Video calls unfortunately provide a surprisingly common way to accidentally share trade secrets or disclose HR plans: someone simply forgets to wipe down the whiteboard with your biz strategy laid out for the next 5 years and then hops on a call with a customer with the whiteboard as the background. Woof.
So how do you address that? By creating real-world reminders of what to do to protect your information.
Which ... we did for you with our Conference Room Kit!
We've sized each piece to be used in ways that make contextual sense: coasters, posters, mousepads, and screensavers.
Plus, like all our tools, these look freakin' awesome. Awesome enough to include in our own offices!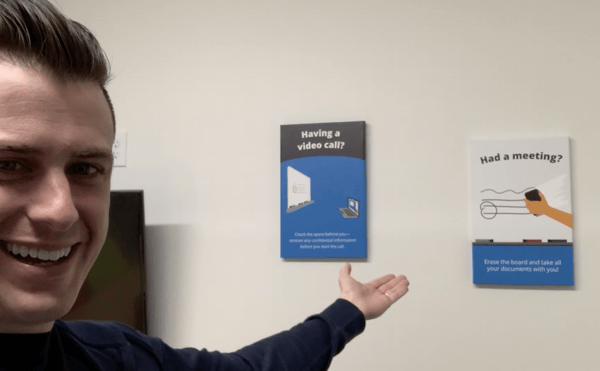 Ricardo has a second life as a Barker's Beauty.
That's right! We believe so much in the Conference Room Kit that we've printed the pieces on canvases, mousepads, and coasters.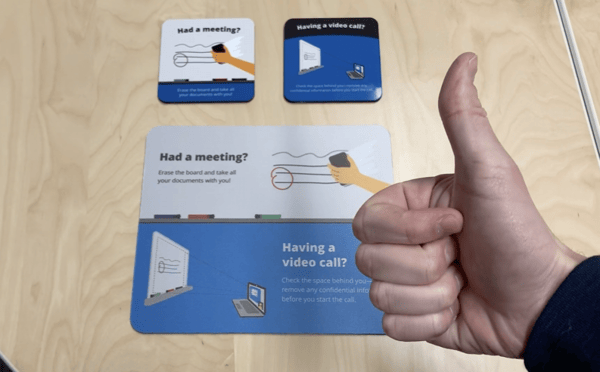 You like? We do, too! And we use it because it works.
Two ways to get it!
For free: Already a Compliance Design Club Member in February 2020? Go check your account, you genius, it's already there! (And if you join before March, we'll send it to you directly FOR FREE!)
For 15 tokens: Is it after March 1st and you're still not a Member?
First, get on that! Get started here.
Second, all is not lost: you can still buy it with 15 tokens. Yup, you'll have real-world reminders about keeping company info private and STILL have plenty of tokens to spare!