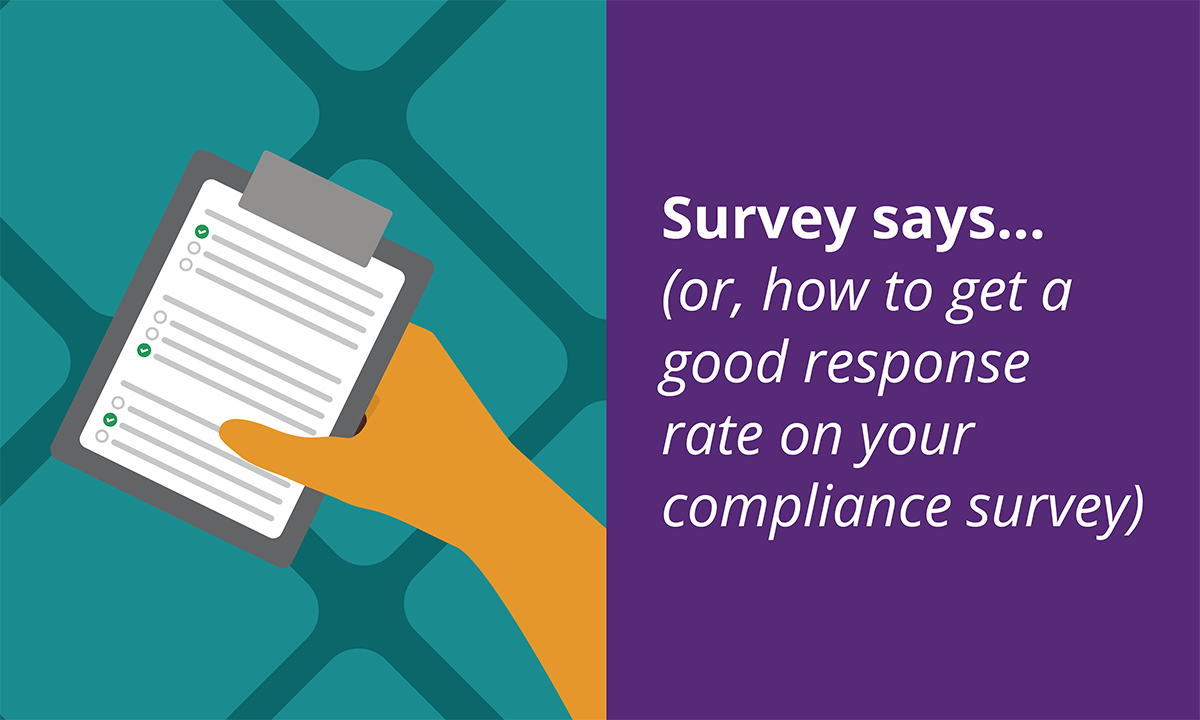 Survey says… (or, how to get a good response rate on your compliance survey)

Kitty Holt
• •
If you missed last week's blog post on how to develop a compliance survey, go back and check it out! This post is all about how to get people to actually take your survey, because if your response rate is bad, your data is bad.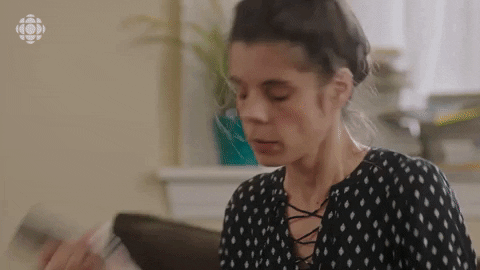 Source: CBC's Baroness Von Sketch via Giphy.com
Here are nine ways to get a good response rate:
Keep it short and simple. ⏱️ The shorter the survey, the more likely people will take it. The sweet spot I found was six simple questions:

📃 familiarity with your organization's key policies
📢 whether employees would speak up if they had a concern
☎️ familiarity with reporting options
🤔 whether they believe action would be taken if they spoke up
🏢 their business unit and (separately) their tenure (more on this below)

While the questions above worked for my org, they may not work for yours, so give them careful consideration. Also, include open text fields so respondents can provide context and explain their answers; this is especially important for the questions about speaking up.


Don't make all questions mandatory. 🛑 In other words, don't let one question ruin your entire survey. It's better for a few people to skip a question (or two) than to have folks abandon a survey altogether because they don't feel comfortable answering one difficult question. Over time and with trust, people will be less likely to skip questions—but give them the option anyway.


Make it TRULY anonymous. 🥸 Turn off the IP address of the respondent in your survey tool. That way, when you tell people their responses are completely anonymous, it's absolutely true. Pro tip: Include a short note in the survey intro saying that the IP address has been disabled. The extra reassurance goes a long way.


Be careful with demographic questions. 👥 Keep the number of demographic questions small enough so that individuals can't be identified. Two helpful questions are:

🏢 What business unit do they work in?
📆 How long have they worked at your org? Less than a year, or a year or longer (or whatever categories work best for you)

These Qs should keep the groups large enough so that no individual employee can be identified, but can help you with some very important analysis. (For example: Are long-term employees jaded and feel speaking up has no value? Do new employees know your policies? Does one business unit stand out from the others, and if so, is that good or bad?).


Look at survey timing. 📆 In my former role, Friday was the perfect survey day, so surveys went out one Friday, follow-ups the next Friday, and the final reminder the following Friday. Don't survey around the holidays! Additionally, make sure that no other surveys are going on at the same time.


Send reminders. 📨 If you are just starting to put together a culture survey, you may need the help of your CEO or other leaders to remind employees to take the survey. Since the survey is anonymous, you will not know who has responded, so the message will go to everyone. Over time, if you consistently take action on the survey and employees know it, reminders directly from you should work. You can use emails, all-staff meetings, and other types of communication (like Broadcat's survey reminders) to increase your response rate.


Watch incentives. ⚠️ Some organizations use incentives to get employees to take surveys; some do not. I never used incentives and we got very good response rates. An additional issue with offering incentives is that respondents would need to let you know they took the survey, sabotaging the anonymity.


Keep your questions consistent over time. 📈 As far as possible, try to use the same questions year after year so that you can track results. Are more people saying they would speak up? Are more people from one department noting that they fear retaliation?


Take action! 💪 The most important component of your survey is taking action on the results. Develop a report with your recommendations, share it with your leadership team, and then with everyone at your org. When changes are made as a result of the survey, make sure employees know that. As people see that their responses are confidential

and

changes are being made (win-win!), your response rate will continue to improve.
Q: Are you ready to conduct your own compliance culture survey?
A: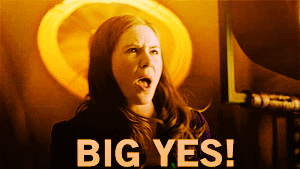 Source: BBC's Doctor Who via Giphy.com



Go get 'em!