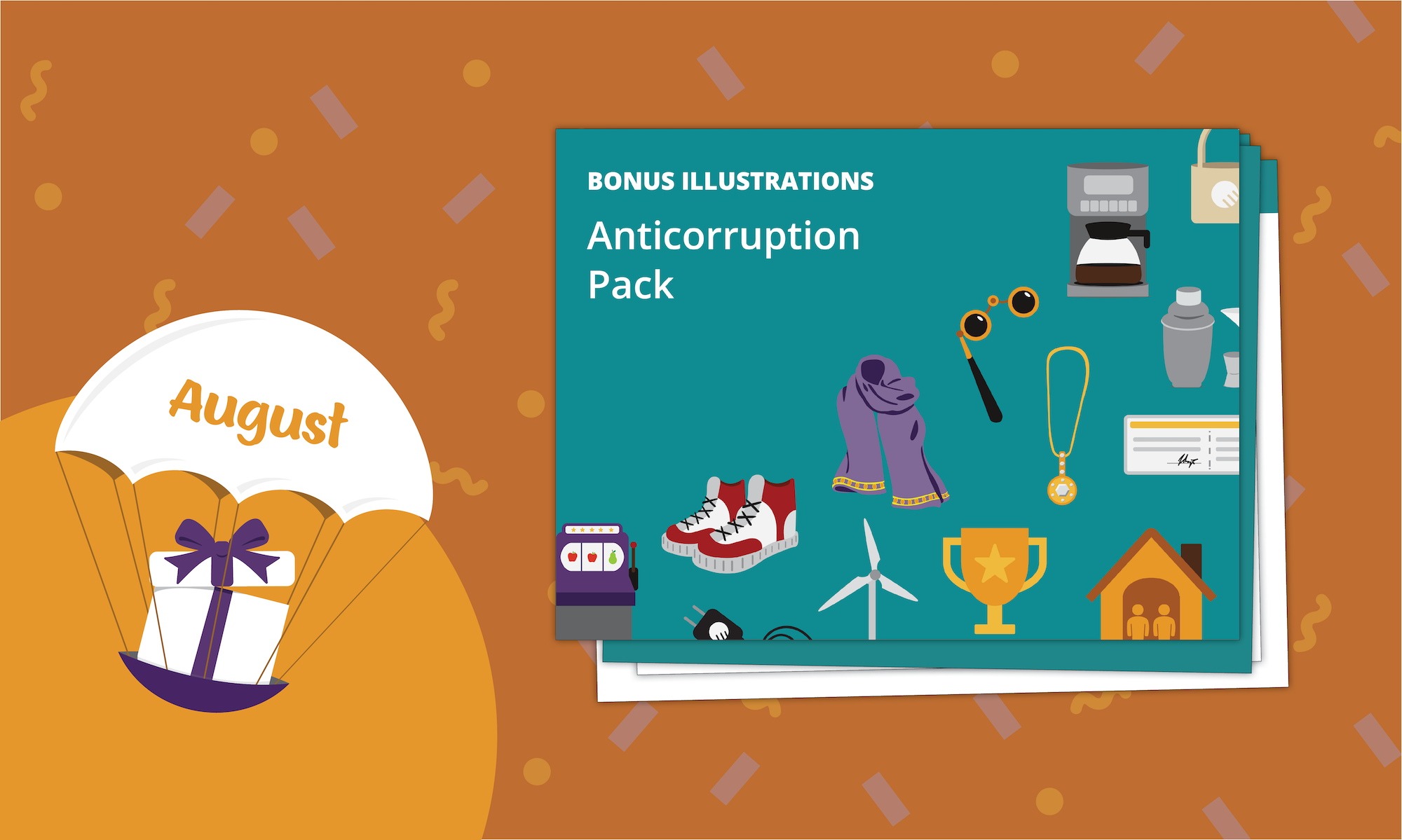 Bonus Illustrations: Anticorruption Pack [August 2020 Gift]

Aimee Blanchard
• •
It's August, y'all! The year is flying by (kind of? 2020 is a bit of a time loop), and it's time to start making plans on how to discuss your G&E policy with your employees ...
When you talk about anticorruption, you need to discuss the concept of "anything of value." But how do you make something that's super abstract into something that's concrete and memorable?
By using examples! Which is why Compliance Design Club's free gift for August is ...
Broadcat's Bonus Illustrations: Anticorruption Pack!
This set of illustrations is perfect for fine-tuning your training and communications to precisely match your G&E policies.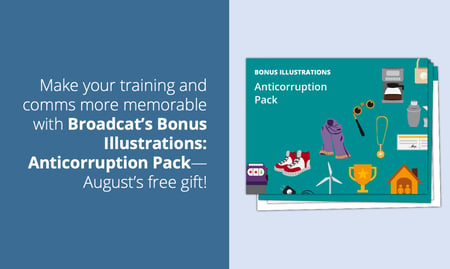 Use these to make your guidance more memorable by putting them in your policies, procedures, Code of Conduct, live training, e-learning, and job aids. By giving your employees specific examples of what you mean when you say "anything of value," you're making an abstract concept concrete—and therefore more likely to be remembered.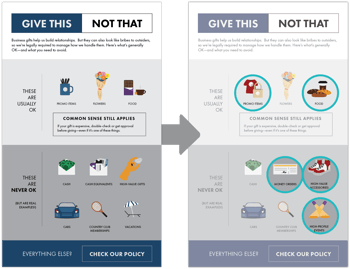 You can also use these to extend the lifespan of your awareness materials! Your posters and screensavers are essentially advertisements for compliance, so don't let them go stale: swap out your illustrations so you can recapture attention and have your policies stay top-of-mind.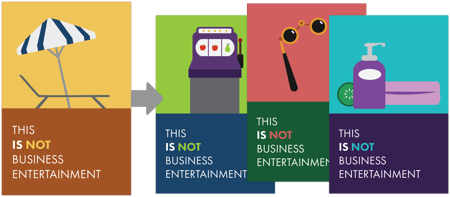 These illustrations work with our famous icon system, so you'll be guaranteed to have a consistent look and feel with the rest of your Broadcat tools.
We've also released another set of illustrations! These beauties visualize another aspect of your G&E policies: hospitality and donations. Check 'em out in the Clubhouse—you can get 'em for only 4 tokens!
Two ways to get it!
For free: Already a Compliance Design Club Member in August 2020? Go check your account, you genius, it's already there! (And if you join before September, we'll send it to you directly FOR FREE!)
For 8 tokens: Is it after September 1st and you're still not a Member?
First, get on that! Get started here.
Second, all is not lost: you can still buy it with 8 tokens. Yup, you'll have a simple way to make your compliance training and communications more memorable and STILL have plenty of tokens to spare!