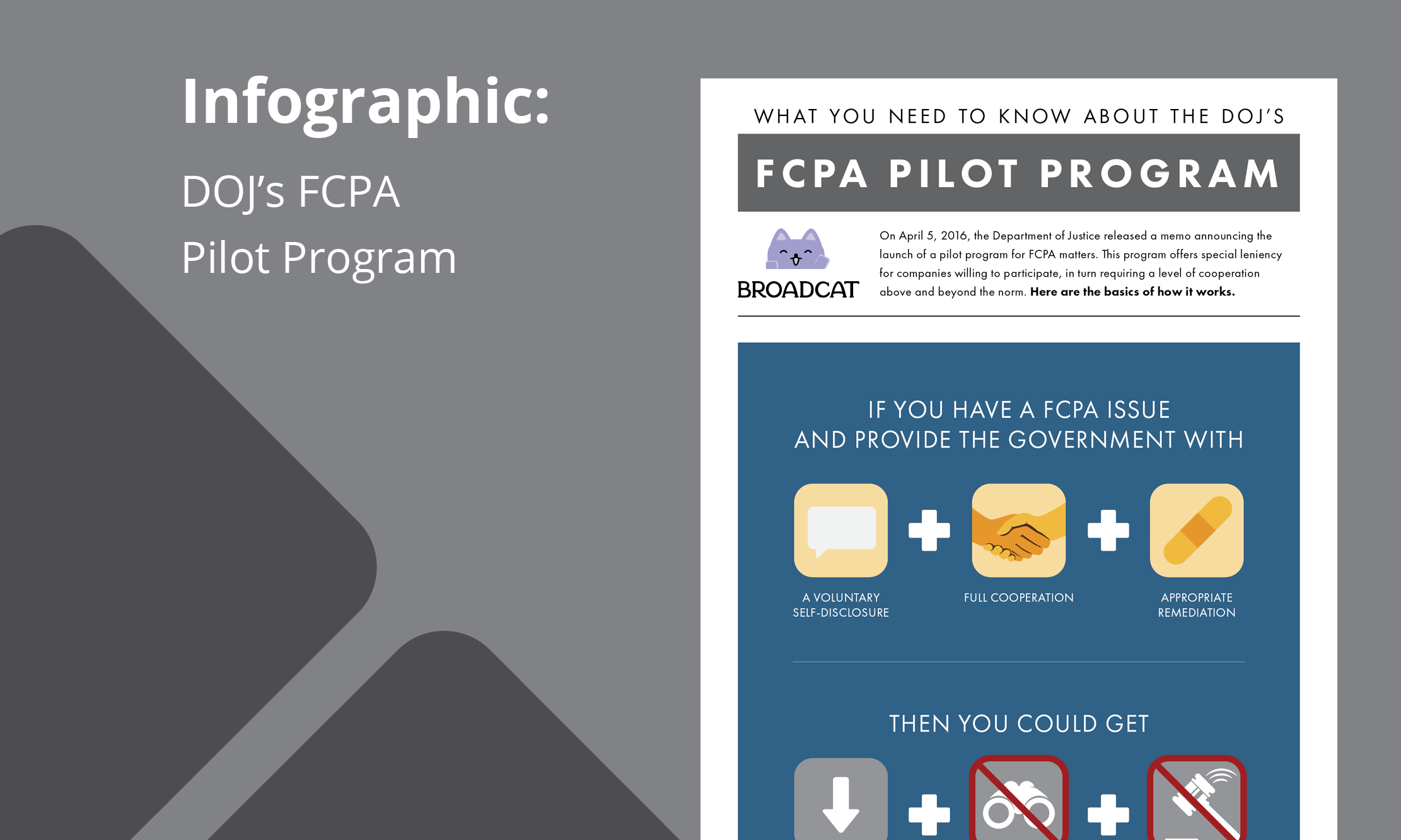 [infographic] The DOJ's FCPA Pilot Program, Visualized
On April 5, the DOJ released a memo announcing a FCPA pilot program where companies can get special leniency in exchange for special cooperation.
You can read the whole memo here—and if you've got a live FCPA issue, you definitely should read it in full. (Or ask your outside counsel to explain it; they're probably already working on a thinkpiece that will somehow end up being longer than the actual memo.)
But if you just need to know the basics right now, or need something to brief your executives and leaders without boring them to death with a bunch of lawyerly caveats, then we've got you covered with this infographic.
It's email-ready as is, but our subscribers will get unbranded, editable versions of this that they can put into slide decks for board briefings, chop up and insert to make an in-depth memo actually readable, and even recolor to match their company's branding.
Want to get in on that? Use the red button at the bottom of this page to let us know you'd like to talk about becoming a library member.