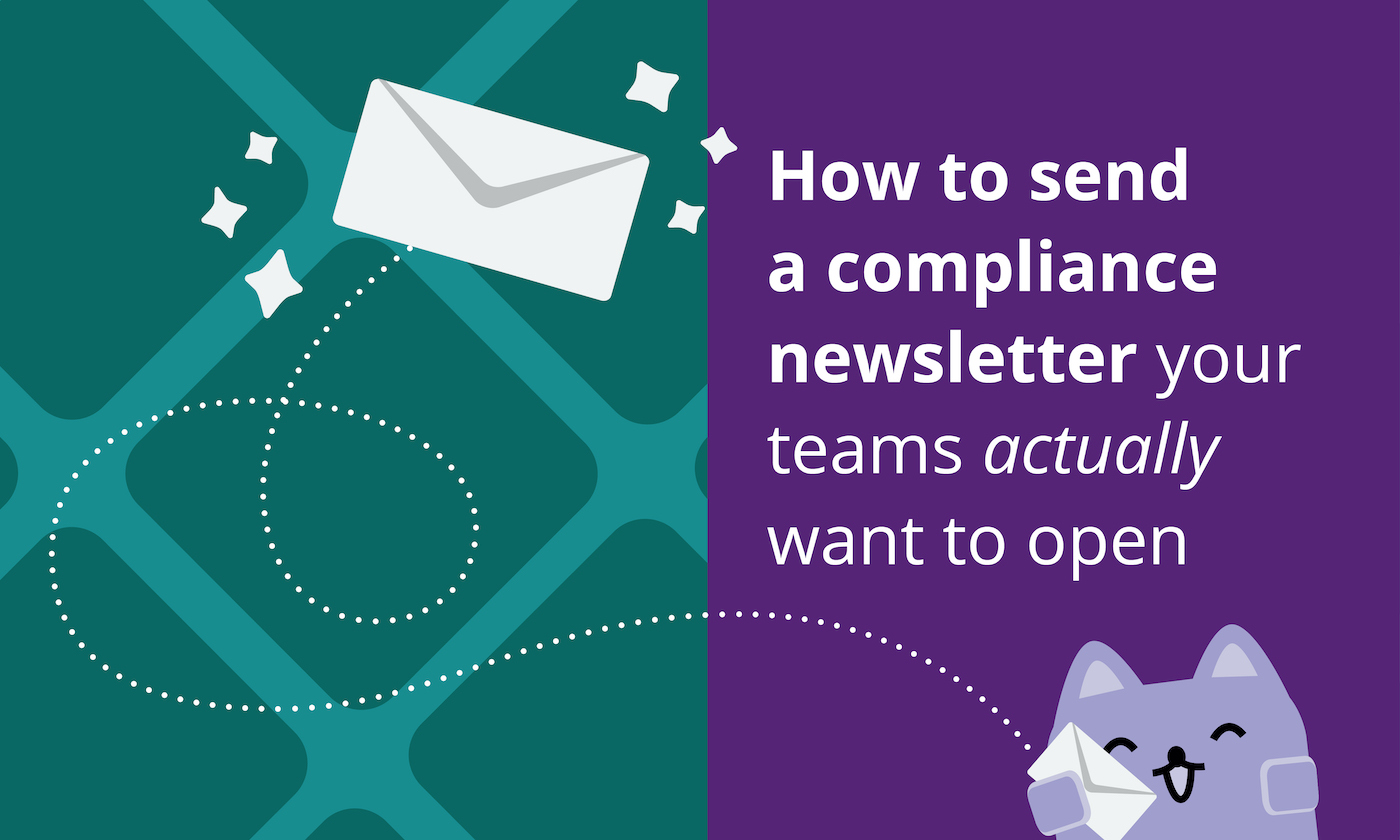 How to send a compliance newsletter your teams *actually* want to open

Broadcat
• •
Last month we covered the basics of writing a great newsletter: from the actual words themselves to how they're presented on the digital page and the way the message is delivered, we took you on a magical not-so-mystery tour of crafting great text.
Now we're moving beyond words to discuss the technical aspect of creating and sending a newsletter. We're going to piece together all the building blocks of an email, such as design, sender reputation, and frequency.
With that intro, let's kick things off with what your coworkers think about you ...
Sender Reputation
Your reputation as a newsletter sender plays a big role in determining whether your email actually gets opened. If you've developed a reputation for bombarding inboxes with irrelevant info, you risk ostensibly training your recipients to delete your newsletter before it's even opened.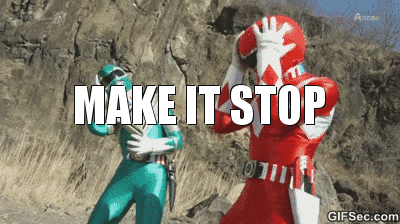 Here's what to do to make sure your reputation is pristine. ✨Sparkly,✨ even.
Subject Lines
There are a handful of people in this world who, when they have something to say, everyone listens: Oprah Winfrey, Tom Hanks, Dolly Parton.
You, unfortunately, are not one of them. (But we love you anyway!)
Just because you've sent a message doesn't mean people will automatically pay attention to it. That's why you need a great subject line. For example, "A 'Nashville Bachelorette Weekend' is not client entertainment" captures your recipients' attention way more than "Compliance Quarterly Update."
And, yes, we recognize that some organizations' cultures (and comms teams) don't have room for catchy, clever, or funny subject lines—we've worked at big companies, too. But you can still write a subject line that's interesting and specific. Rather than, "Compliance Newsletter, Edition 22," consider something like, "Tips for getting your G&E requests approved quickly during this holiday season."
Most importantly, always take the time to craft a subject line that's both factual and engaging. If you're constantly sending email with a subject line that's "Bring Your Pet to Work Day is this Thursday" to generate opens without delivering on your promises, your reputation as an emailer is going straight to the 🗑️.
"From" Name and Email
Unfortunately, we still see those emails that come from "noreply@company.com" or "complianceandethics@school.edu." And that's no bueno.
Think about it this way: if your newsletter is worth taking up your recipients' time (and it should be—otherwise you shouldn't send the email!), you should be 100% on-board with attaching your name to it.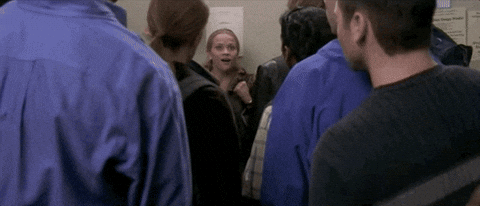 And if that super-empowering Elle Woods GIF doesn't convince you, think of it this way: Part of our responsibility as compliance professionals is to make compliance accessible. By including a name on your communications, it helps your colleagues identify who to go to when something goes wonky. And if that's not accessibility, we don't know what is.
Distribution Lists
You don't need to send everything to everybody. In fact, you shouldn't send everything to everybody—that's a compliance best practice we've covered before. When it comes to newsletters, you might have one note that goes to a sales team, another that goes to your IT team, and yet another that goes only to finance folks.
Think about it this way: If you're targeting everyone, but only 1 out of every 5 emails you send is relevant, you risk getting ignored. As we've said before, don't train your audience to ignore your emails.
And if you're wondering how to create distribution lists that capture just the right folks, reach out to your compliance allies: your HR and IT teams. They've done stuff like this before, and we bet they can get you at least 90% of the way there.
Timing
Timing is everything: in romantic relationships and in your relationship with your distribution lists.
There are multiple studies out there that argue for a particular time of day—or day of the week—to send your newsletter email. Here's the Cliff's Notes version: The best time to send is what works best for you and your organization.
A lot of research points to Tuesdays between 7 and 10 am as the optimal window of time to send email, but consider your audience: If you're sending a compliance newsletter to your PR team, they're most likely spending the morning catching up on media hits and news reports. Anything else simply isn't a priority and might get lost in the shuffle.
Likewise, if you know your CEO is making a major company-wide announcement around the same time your newsletter usually goes out, it might be best to wait a few days after the big drop. If your newsletter is competing with the CEO for attention, guess what: the CEO will win errrry time.
And finally, consider selecting a distribution time when you know you'll be available to respond to questions. This may not apply to every email, but if you're sending a newsletter that addresses a sensitive issue or wholly new procedure, don't hit "send" and then disappear for lunch.
Design
As they say in the design world, form follows function.
With that in mind, you'll want to create an email template that's flexible enough to use in any newsletter you send. Depending on how advanced your email distribution tools are, your template may simply be a nice, graphic header above columns for images and text. Easy, peasy.
However, that might not be relatable to all you high achievers out there. If you want to level-up your newsletter game, enlist the help of your company's graphic designer or marketing team.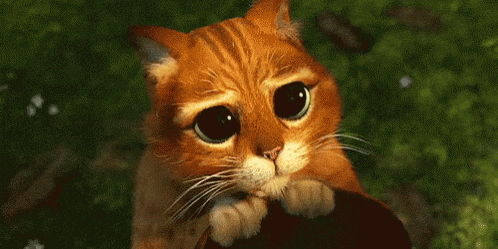 Ask nicely!
They can help you create an editable template that both aligns with your organization's branding and is flexible enough to be recycled for each newsletter.
Pro tip: Consider what your text layouts and other recurring content elements will look like before speaking with your designer. Designers love it when you give them direction before they start designing!
Anything else?
Nope! The hardest part about sending a newsletter is actually sending it. (Trust us, we speak from experience!) First, ask a colleague to review for any typos or broken links—getting a fresh pair of eyes on your content is *always* reassuring. Then, take a deep breath, set that distribution anxiety aside, and hit "send!"