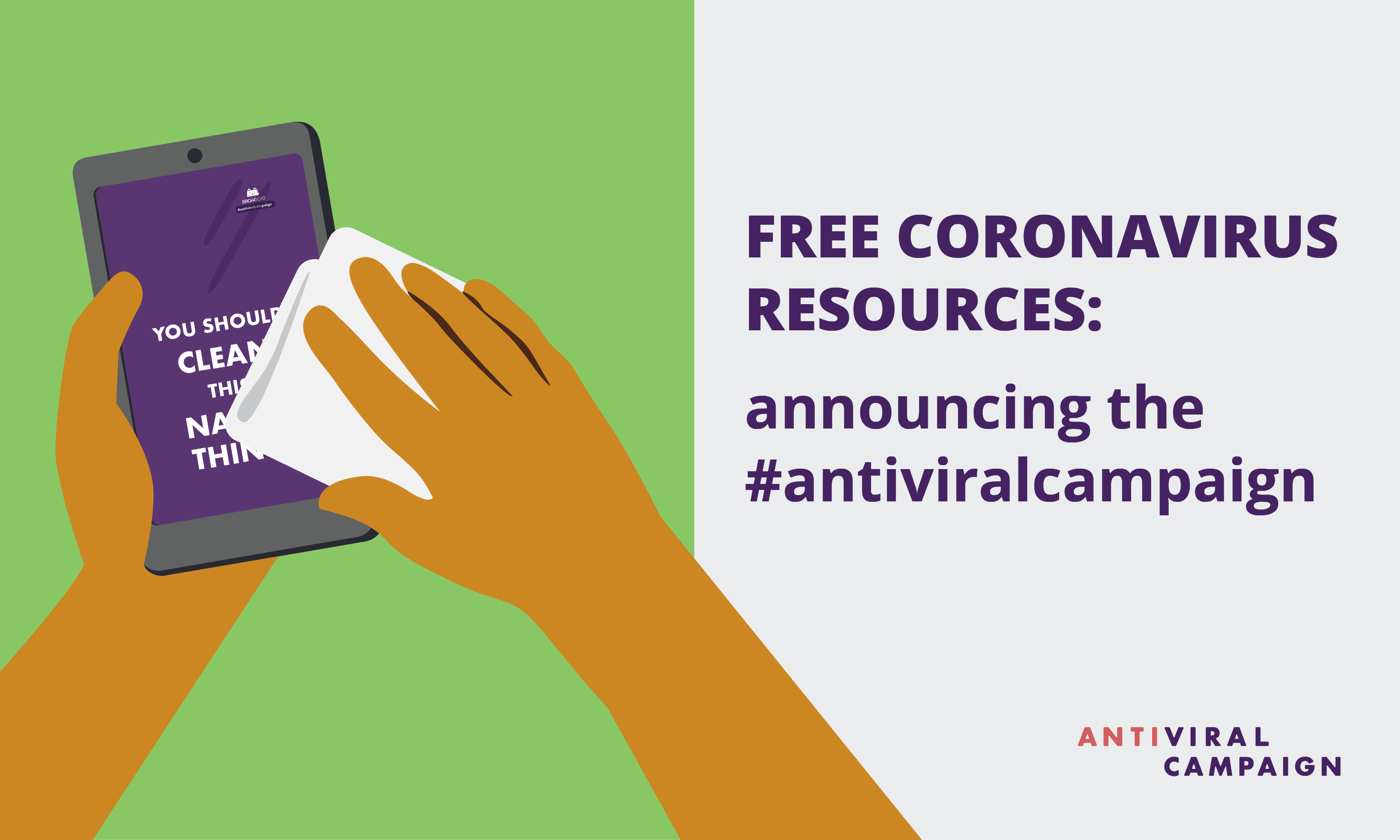 Free Coronavirus Resources: announcing the #AntiviralCampaign.
Two blog posts in one week? Why, it's almost like we're in some sort of public health crisis without precedent in our lifetimes!
Oh right, we are. So we're launching a campaign to collect all the free resources we're making to help out on this—and to encourage other creative folks to help, too.
Announcing the #AntiviralCampaign
We're in a moment in time where we need a massive, coordinated change in behavior to help slow the spread of the coronavirus and allow our public health infrastructure to catch up. That requires folks to understand what to do and actually do it—basically, we need information that is communicated with simplicity, leveraging behavioral insights whenever possible.
This is what we normally do on the corporate compliance side. So we've redeployed resources from our normal compliance work to produce messaging that we're making freely available, with the first set available for download today over at www.antiviralcampaign.com. They're live on the campaign Instagram account @antiviralcampaign, too.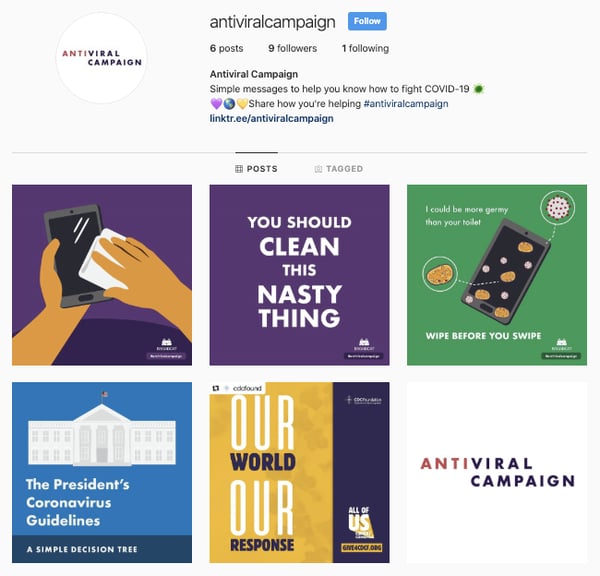 More will come.
Although we'll be releasing a variety of materials that focus on behavior, we'll be emphasizing
(1) in-context reminders of what to do and
(2) simplification of more complex guidance, when appropriate, to help make it more accessible.
In-context reminders
By "in-context reminders," I mean these phone wallpapers we've created for your lock screen—to help give you a salient, in-context heads-up that you gotta clean your phone, not just wash your hands.
We collaborated with Christian Hunt of Human Risk to knock these out; you can read about 'em and download them for your own phone over at antiviralcampaign.com.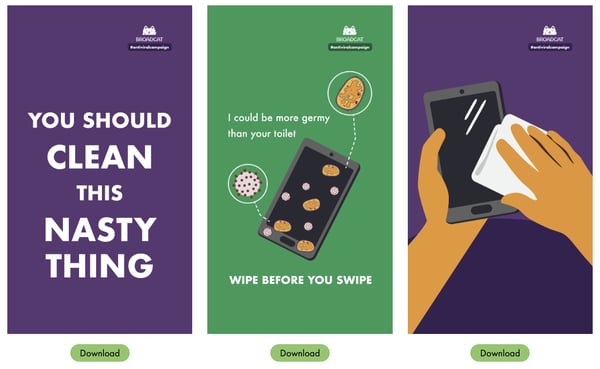 Simplifying guidance
And by "simplification of more complex guidance," I mean this decision tree that distills the President's Coronavirus Guidelines for America into a quick reference guide on what to do.
It's printable—find it on Instagram or download it (including versions in Spanish and Portuguese) here.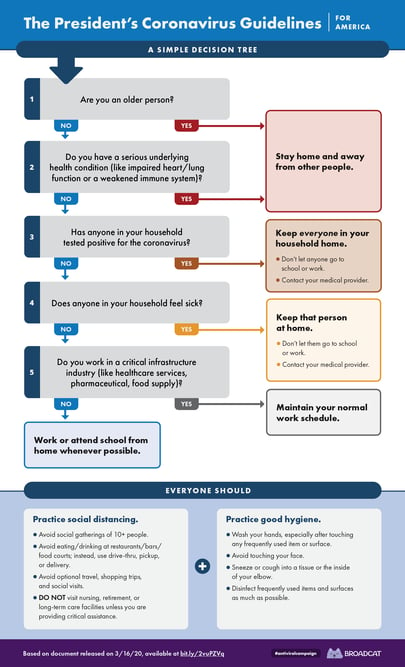 Now, to be clear, the content we use here is going to be drawn from the direction we're getting from government and public health sources; the above are based on stuff from the CDC and the White House. Our goal is to help get that message out, not create our own.
What you can do
There are three things that you, a Broadcat blog reader, can do here:
1. Help your employees do the right thing. Download and share these materials, as well as others that we post for you to download. You may use these at your company, nonprofit, NGO, or government agency.
2. Stay up with the latest. Follow the campaign on Instagram at @antiviralcampaign and with #AntiviralCampaign. This is how we'll let you know about new messaging and where we'll post how others are interpreting the messages their own ways.
3. Enlist creative energy. Send antiviralcampaign.com to any creators you know—your company's marketers, your team's designers, your creative nephew down in Omaha, whatever. Our goal is to simplify the messages, not promote a single look and feel, so we're encouraging other creators to interpret these messages their own way to maximize the chance that it resonates.
More to come, including pieces we've developed on other CDC guidance—make sure you're either subscribed to our mailing list or following us on Instagram to get it. Thanks for reading, and stay safe!